National Centre for Food Manufacturing
The National Centre for Food Manufacturing (NCFM) is an internationally recognised provider of education, research and technical business support for the food industry. Strategically situated in south Lincolnshire, NCFM serves the UK's largest concentration of food manufacturing businesses. It is dedicated to supporting food industry employees across the UK to advance their careers and enabling the sector to innovate through access to its state-of-the-art facilities and expertise. The centre works with employers and partners towards this goal, aided by its partnership with leading equipment suppliers and its outstanding specialist facilities, food factory and cutting-edge automation.
The NCFM specialises in part-time degree courses for food industry professionals, offering nationally important distance learning Foundation and BSc (Honours) Food Manufacture degrees and higher degrees by research together with all levels of apprenticeships including Higher Apprenticeships (which includes a Foundation Degree). Our apprenticeships programmes offer young people the opportunity to develop advanced technical and production related skills required for high-flying careers in the food industry.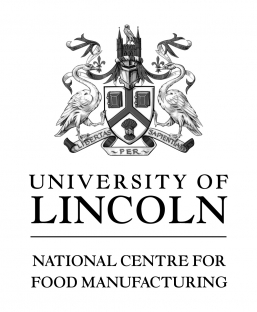 National Centre for Food Manufacturing
Holbeach Campus,
Minerva House,
Holbeach Park Road,
Spalding,
Lincolnshire,
England,
PE12 7PT