Find a tasty course in food & drink
Agri-Produce and Supply Chain Management FdSc Degree
National Centre for Food Manufacturing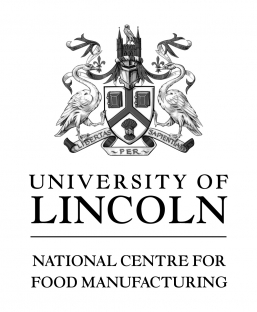 Study options:
Delivery at Provider Premises
Qualifications:
Foundation Degree
Course Summary
This FdSc programme is mapped to the FdSc Agri-Produce and Supply Chain Management standard to enable employers to utilise the apprenticeship levy to develop their management teams and provide progression opportunities for employees. This programme is also available as a stand-alone FdSc to provide access to non-levy funded or self-funded students.
The Course
This course can be undertaken as part of a Degree or Higher Apprenticeship. The FdSc in Agri-Produce and Supply Chain Management has been developed in order to best prepare students for managing multi-disciplined teams in today's fast-paced food manufacturing environments. Students are introduced to both the theoretical and practical aspects of management within food manufacturing sector including planning, logistics, technical support, and resource management.
The course aims to provide the students with the necessary technical knowledge in order to support the safe production of food within their roles.
The FdSc in Agri-Produce and Supply Chain Management also aims to equip undergraduates with the essential practical and professional transferable skills to enable them to reach their potential within the food sector as well as academic, industrial, commercial, government, and environmental settings. To achieve this, the course places considerable emphasis on enhancing intellectual, critical analysis, problem solving, project and time management, report writing, teamwork, ethics, health and safety, intellectual property, information technology, and career management.
Applications should be made direct to the University using the part-time application form:
http://www.lincoln.ac.uk/apply
We welcome visitors to the NCFM, to organise a visit contact us on 01406 493000 or email: ncfm@lincoln.ac.uk
How You Study
The FdSc Agri-Produce and Supply Chain Management is a programme taught through blended part-time distance learning and three study blocks per year from the University of Lincoln's National Centre for Food Manufacturing (NCFM) based in Holbeach.
Distance learning is achieved through the delivery of engaging digitally-enhanced learning materials produced by experienced research-led academic and support staff. In addition, module seminars and tutorials are typically planned to give students the opportunity to apply, investigate, assimilate, and evaluate issues around the core lecture topics.
Practical sessions, where applicable, for experimentation and/or illustration of principles, practices and techniques are timetabled for the appropriate modules and typically delivered through student attendance at campus during the study weeks.
For the science-based modules these practical sessions usually take place in fully supported research laboratories where there is full technician support for timetabled activities and for students' project works.
For those students undertaking this course as an apprentice, an End Point Assessment is required.
Modules
Level 1
Level 2
†The availability of optional modules may vary from year to year and will be subject to minimum student numbers being achieved. This means that the availability of specific optional modules cannot be guaranteed. Optional module selection may also be affected by staff availability.
How You Are Assessed
The way students are assessed on this course may vary for each module. Examples of assessment methods that are used include coursework, such as written assignments, reports or dissertations; practical exams, such as presentations, performances or observations; and written exams, such as formal examinations or in-class tests. The weighting given to each assessment method may vary across each academic year. The University of Lincoln aims to ensure that staff return in-course assessments to students promptly.
The assessment timetable is planned, as far as is reasonably practical, to take account of busy periods within the industry.
For those students undertaking this programme as part of an apprenticeship 20% off the job is required in agreement with the employer.
Assessment Feedback
The University of Lincoln's policy on assessment feedback aims to ensure that academics will return in-course assessments to students promptly – usually within 15 working days after the submission date.
Further guidance is available for the assessment strategy as part of the End Point Assessment.
Fees & Scholarships
For Home/EU students
The following fees apply to students who are paying their own fees. They also apply to students who are being sponsored by their employer outside of Apprenticeship schemes. Employers seeking to support students through the Apprenticeship levy should contact the National Centre for Food Manufacturing directly.
Foundation Degree Programmes
September 2017
January 2018
Credits
Cost
Credits
Cost
Year 1
105
£5,460
60
£3,120
Year 2
105
£5,460
105

£5,460

Year 3
30
£1,560
75
£3,900
Total
240
£12,480
240
£12,480
| | |
| --- | --- |
| Individual modules | Students wishing to access individual modules in any year of the programme will be charged £52 per credit point. |
For International fees, please contact the HE Administrator on HEAdminNCFM@lincoln.ac.uk
Apprenticeship charges for employers accessing open provision
Levy Paying Employers – funding bands
Apprenticeship frameworks and standards are assigned to a funding band by the Government and the table below shows the allocation of NCFM's Apprenticeship provision within the Government's funding bands. Charges are listed below for Apprenticeships underpinned by standards. These are subject to any changes made by the Government to published funding rates as defined in the following link https://www.gov.uk/government/publications/apprenticeship-funding-bands.
For further information on NCFM's charges for Apprenticeship provision please contact Sharon Green on shgreen@lincoln.ac.uk or call 01406 493000.
| Level | Duration | Programme | Band | Band Maximum /charge |
| --- | --- | --- | --- | --- |
| 6 | 4 years | Degree Apprenticeship - underpinned by BSc (Hons) | 15 | £27,000 |
| 6 | 18-24 months | Degree Apprenticeship – 'top up' from Foundation Degree | 15 | Charge - £14,000 |
| 5 | 3 years | Higher Apprenticeships | 15 | £27,000 |
Non-Levy Paying Employers
Non-Levy Paying Employers should contact the National Centre for Food Manufacturing directly to check the availability of Education and Skills Funding Agency funded Apprenticeship places for smaller employers. Where funded places are available, eligible businesses are required to contribute to 10% of the above charge. There is an exception for businesses employing fewer than 50 people where Apprentices aged 16 to 18 at the start of their programme can be fully funded.
For more information and for details about funding your study, please see our UK/EU Fees & Funding pages or our International funding and scholarship pages.
Additional Costs
For each course students may find that there are additional costs. These may be with regard to the specific clothing, materials or equipment required, depending on their subject area. Some courses provide opportunities for students to undertake field work or field trips. Where these are compulsory, the cost for the travel, accommodation and meals may be covered by the University and so is included in the fee. Where these are optional students will normally (unless stated otherwise) be required to pay their own transportation, accommodation and meal costs.
With regards to text books, the University provides students who enrol with a comprehensive reading list and our extensive library holds either material or virtual versions of the core texts that students are required to read. However, students may prefer to purchase some of these for themselves and will therefore be responsible for this cost. Where there may be exceptions to this general rule, information will be displayed in a section titled Other Costs below.
Entry Requirements 2019-20
A Level = CC
BTEC National Diploma in Food Manufacturing or a related subject: Merit, Merit.
Vocational and Professional qualifications will also be considered.
Ideally, candidates will have been employed in a managerial or supervisory role in the food manufacture or related industry.
GCSE Maths and English at grade C or above. Equivalents are accepted for example Functional Skills Level 2 or IELTS.
For apprentices who do not hold Level 2 qualifications Maths and English Functional Skills will be offered as part of the course.
Download the full 2019-20 Programme Specification for this course (PDF)
Learn from Experts
Throughout this degree, students may receive tuition from professors, senior lecturers, lecturers, researchers, practitioners, visiting experts or technicians, and they may also be supported in their learning by other students.
Your Future Career
Students on this programme may progress to role such as food manager, operations manager, production manager, manufacturing manager, business unit manager and general site manager.
Careers Service
The University Careers and Employability Team offer qualified advisors who can work with students to provide tailored, individual support and careers advice during their time at the University. As a member of our alumni we also offer one-to-one support in the first year after completing a course, including access to events, vacancy information and website resources; with access to online vacancies and virtual resources for the following two years.
This service can include one-to-one coaching, CV advice and interview preparation to help you maximise our graduates future opportunities.
The service works closely with local, national and international employers, acting as a gateway to the business world.
Visit our Careers Service pages for further information http://www.lincoln.ac.uk/home/campuslife/studentsupport/careersservice/.
Facilities
The National Centre for Food Manufacturing (NCFM) is based in Holbeach, in south Lincolnshire. This food manufacturing technology hub provides specialist facilities and industry-standard equipment, including analytical laboratories with a test kitchen and sensory testing suite, a technician training centre and processing facilities.
At Lincoln, we constantly invest in our campus as we aim to provide the best learning environment for our undergraduates. Whatever the area of study, the University strives to ensure students have access to specialist equipment and resources, to develop the skills, which they may need in their future career.
Students can also make the most of the University's award-winning Great Central Warehouse Library, which provides access to more than 250,000 printed books and over 400,000 electronic books and journals, as well as databases and specialist collections. The Library has a range of different spaces for shared and individual learning.
Course Provider:
National Centre for Food Manufacturing
Holbeach Campus,
Minerva House,
Holbeach Park Road,
Spalding,
Lincolnshire,
England,
PE12 7PT