Industry Approved Provider: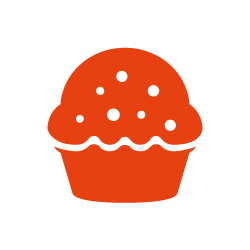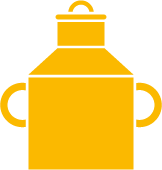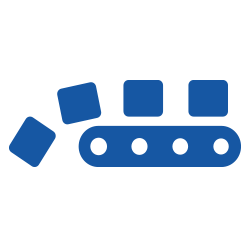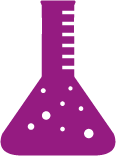 Reaseheath College is one of the leading specialist land-based Colleges in the UK. Based in Cheshire the College has an enviable setting amongst 330 hectares of farms, parklands, lake, woodland and sports facilities, you can't help feeling at home at Reaseheath.
Our international reputation for quality training within the food and drink manufacture sector, is signified as Reaseheath's food technology department is the Centre of Excellence for Dairy within the National Skills Academy for Food & Drink. This prestigious accolade recognises the department as leader and co-ordinator of the academy's specialised dairy training nationwide.
Apart from a busy academic life, Reaseheath students enjoy an action packed social scene including discos, social evenings and a wide range of sports. Staff and students have a well deserved reputation for their generosity and since 1987 we have raised over £182,000.
Full and Part time opportunities
With a range of vocational subjects on offer you can develop your skills from the start. You can also choose to take additional qualifications associated with your chosen subject and if you're thinking of studying part-time this can help spread the cost and give you the flexibility of working alongside your studies.
A fantastic environment to work and play
Our campus is set in stunning surroundings only one mile from Nantwich town centre. Set in 330 hectares of farmland, parkland and woodland, there is a unique experience around every corner. With employers wanting graduates with work experience why not do something different with a hands-on practical study experience.
Flexible learning
Reaseheath offers a wide range of practical full and part-time courses including honours degrees and foundation degrees, to tailor-made shorter courses. If you're working or thinking of changing career direction our choice of study routes gives you an opportunity to balance study with work.
Brand new facilities
State of the art facilities include a dedicated Higher Education and Professional Development Centre, an equestrian centre, industry leading food centre, food engineering centre, engineering academy, sports facilities with high and low ropes courses, horticultural facilities including tropical glass house and an on-site zoo with over 200 animals.
Be the best
Our staff are experts in their subjects and our class sizes are smaller than most universities so you benefit from high quality teaching and support from your tutors. Foundation degrees give you the chance to develop work-based skills and are a qualification in their own right. You can decide to top-up to a full honours degree straight away if you wish, or do so at some point in the future.
Employability
Students graduating from Reaseheath and finding employment in the land-based sector, start on an average salary of £20,000. Many students are lucky to land their dream job and with practical hands-on experience and the opportunity to take additional qualifications as part of our courses, help you stand out from the crowd with employers.
If you are passionate about food and enjoy baking,…
You will learn the advanced practical skills and t…