Want a degree with no student debt?
Tuesday, August 21, 2018 - 11:35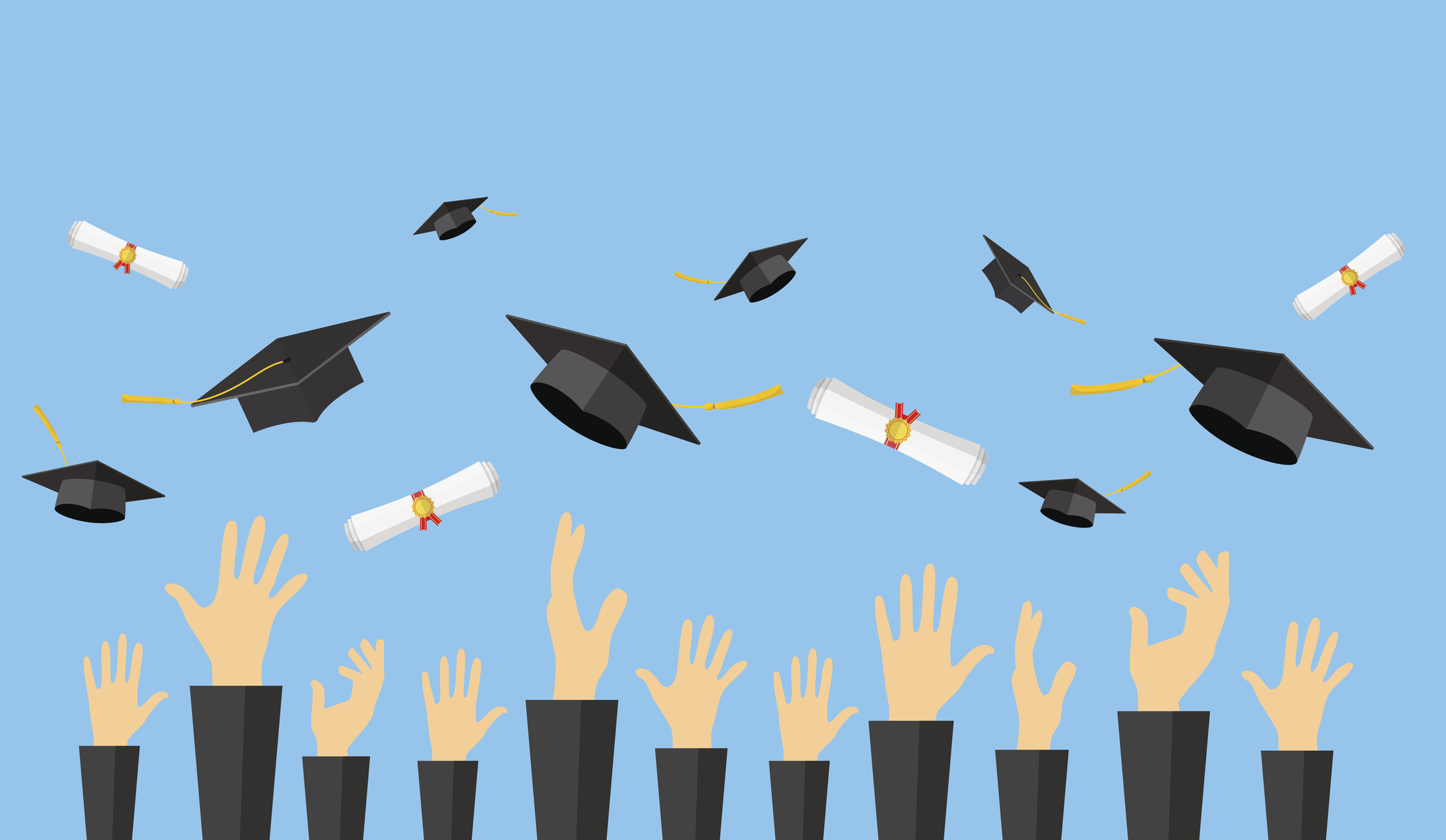 What is a degree apprenticeship?
A degree apprenticeship can be either a Bachelor's degree (level 6) or a master's degree (level 7). There are also foundation degree apprenticeships but these are referred to as 'higher' apprenticeships (level 4 or 5) rather than 'degree' apprenticeships.
Like any other level of apprenticeship, it is a combination of full-time work-based training and part-time, off-the-job studying. The studying side of the apprenticeship is mandatory and will be delivered by a university.
It will typically take 4-6 years to complete the full apprenticeship and gain your qualification, which, when you think that full-time degree study is 3 years, isn't as long as it may seem considering you will be working full-time as well.
These apprenticeships are actually pretty new, the first being rolled out in 2015, and have all been developed by groups made up of expert employers, universities and professional bodies.
So how do they work?
Different apprenticeships will be delivered in different ways. Your employer, depending on the university they choose, will have the flexibility to choose whether your study will be conducted through block release (where you take an extended period of time, either at the start or part way through your training, to study full-time), distance learning (where your studying will be online through video lectures, online learning etc.) or blended learning (which is a combination of different learning methods, such as face-to-face and online learning).
The most common structure for a degree apprenticeship is through a combination of block study weeks and supported distance learning. Whilst at work you will be constantly learning and you will have a coach or mentor that will help guide you through the apprenticeship programme.
What do I get out of it?
You will get either a bachelor's or a master's degree that you don't have to pay a penny for. Imagine being the proud owner of a degree with absolutely no debt hanging over you!
You don't get a student loan because you are classed as full-time employed, however your employer will cover all of your training/tuition fees for you and pay you salary at the same time.
You will have gain 4-6 years' worth of invaluable industry experience that you can carry forward into your career.
And the pay…?
In your first year the minimum you will be paid is £3.70 per hour (the minimum wage for apprentices 2018). If you're over 19 years old, this will then rise to the national living/minimum wage for your age group after your first year. Click here for more info about minimum wages
These are just minimum amounts though and employers may pay you more than this.
If that still wasn't enough to entice you, in addition to the wages, debt-free degree and 4-6 years of experience, you can also get yourself an apprentice student discount card for £11. This gives you discounts at places like Dominoes, Pizza Express, Amazon Prime (free for 6 months), cheaper cinema tickets etc. A nice little bonus to treat yourself to at the end of a busy day!
What do I need?
Typically you will need 3x A levels (grade A-C) or an equivalent industry recognised qualification, but the requirements will vary a lot depending on the programme you choose. Some, like engineering, will require you to have built up your occupational experience through the relevant level apprenticeships.
You will almost certainly need a minimum of level 2 English and maths functional skills.
What can I do a degree apprenticeship in?
The Food & Drink Industry has developed the following degree apprenticeships:
Food & Drink Advanced Engineer - 5 years
Food Industry Technical Professional - 4 years
Packaging Professional - 4 years (there are no universities delivering this yet but it is expected that there will be at least one by September/October 2018)
We are currently advertising the following degree apprenticeship courses on behalf of the universities in our network:
Food & Drink Advanced Engineering Professional Degree Apprenticeship (coming soon…)
Click here for a full list of degree apprenticeships across all of the industries.
How do I apply for a degree apprenticeship?
There are a number of ways you can find a degree apprenticeship…
You can find apprenticeship options on our courses page
You can check our job vacancies page as we sometimes advertise degree apprenticeship roles for food & drink companies
You can search for a university that delivers the apprenticeship you want and visit their website / contact them directly. To find a university search the 'find apprenticeship training' page on the gov.uk website: https://findapprenticeshiptraining.sfa.bis.gov.uk/
You can also search for a degree apprenticeship job vacancy using the gov.uk website:https://www.findapprenticeship.service.gov.uk/apprenticeshipsearch
If you are currently employed full-time and you want to progress your career and think a degree apprenticeship might be a great option, then you can discuss this with your employer to see if they would be willing to support you with this.
So I've decided I want to go for it, what happens now?
It's actually pretty simple. Whether you are applying through a university or an employer all you will need to do is follow their individual application process, generally this will be an online form or a request for a CV and covering letter. You must make sure you read everything carefully and you provide all information requested by the university or employer.
Before you go applying for anything just check those old photos of you upside down in a hedge after a night out aren't still lurking on your Facebook timeline. We have a bit of advice that may help you out on this front - click here for more info.
You will undoubtedly have to attend at least one interview throughout the application process so we also have some great tips for you to help you prepare for your interview - click here to find out more.