Revision Prep
Monday, April 16, 2018 - 10:09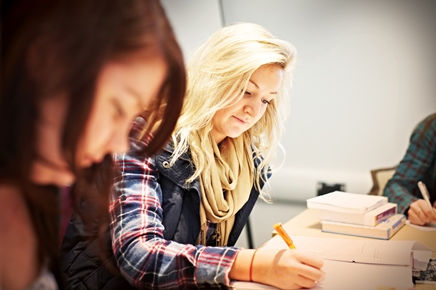 It's time to hit the books and get that revision going, it's never easy you can make it a little more exciting and easier with these little tips!
1. Be Creative and Colourful
Make your revision engaging so you don't get bored looking at it, make it fun, use diagrams, charts, mind-maps and flash cards. Injecting a bit of colour makes it more eye catching too, and while you're creating these beautiful revision notes, you're also learning too (bonus)!
2. Create a Timetable
Under the time scale you have you probably have quite a few exams to revise for, so organisation is key. Create a big timetable and organise your days so that you're revising for every exam in enough time, mix it up and revise for different exams on alternate days! Having a clear plan of action for what subject and topic you're going to cover each day means you know exactly what you're doing and means you won't waste time trying to decide what to study or what books/past papers to get out!
3. Test Test Test
Try to get hold of some past papers, this way you can familiarise yourself with the sort of questions you may get in your exam. You can also see where you went wrong and then revise accordingly. Get your family or friends involved too, get them to test you on some "quick-fire" questions, it's all about making your revision easy to handle!
4. Study Groups
Have you and your friends got the same exams? Get together and do a study group session, everyone has different learning techniques and one of your friends might help you learn something in a different way or something you didn't understand!
5. Social Shut Down
Put that phone away! These days our phones have everything on them and they can become the biggest distraction when revising, one notification could mean half an hour later you're still browsing social media. Our advice? Leave it in another room so you can't be distracted, or if you the temptation would get the better of you to look, how about giving It to a family member or even a friend for a couple of hours so you can really dedicate 100% of your attention to your revision.
6. Have a break
Finally, take regular breaks as part of your revision and remember that all you can do is to try your hardest, don't think about what other people are doing and what other people want as their end goal, keep your revision and your preparation specific to you and your goals!
Good luck from all of us here at Tasty Careers, we know you will do brilliantly.