How Food & Drink Companies Use Branding Through Social Media!
Monday, February 05, 2018 - 10:00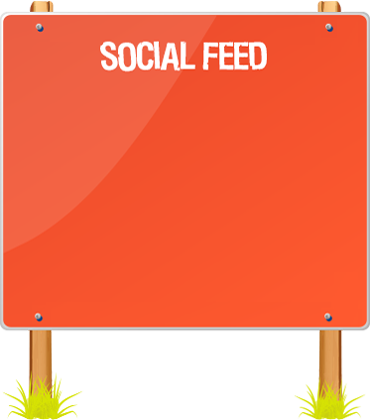 Here at Tasty Careers we love nothing more than seeing what all the food and drink brands are getting up to on social media, we also love to see how they are using it to get noticed.
The use of videos is an increasingly used tactic on social media and in 2016 Dunkin Donuts were one of the first food brands to use Facebook live. What did they do? They took viewers on a "behind the scenes" tour of their kitchen where they made heart shaped donuts…live! Why heart-shaped doughnuts? The timing of this live video was in February which aligns with Valentine's day, relating their product to relevant moments to that month. The Facebook live video accumulated 21,000 viewers in less than 15 minutes, pretty impressive, right?
Do you ever see mouth-watering recipe videos on your Facebook or Instagram feed? Then that is more than likely to come from the company "Tasty". They have revolutionised the way we engage with recipes and learning how to cook, by enticing viewers with 30-60 second videos from scratch to finishing product. Thanks to their enticing recipes and enticing visuals, thanks to social media's increasing use of videos and photography they have collated an incredibly large following; are you one of them?
2017 saw Walkers crisps take to Twitter to let the public be in control of whether the classic flavoured Walkers crisps would stay on the market or would lose and be swapped for some more adventurous flavours instead through their "choose me or lose me?" campaign. How did they do this? By taking advantage of the "poll" function on Twitter over a 10-week period, pitting flavours against each other and getting the public to vote. If you are a Twitter user you will know how much of a debate this caused online, but it got people talking about Walkers crisps and even buying their favourite flavours in fear of them 'losing'. Walkers definitely showed other food and drink brands a thing or two on how to command an audience on social media as a result of this!
However, there are times when social media can cause a backlash for companies like it did for the brand "Protein World" for their dismissive tweets in reply to angry consumers who did not approve of their "beach body ready" marketing campaign. Nevertheless, companies know these days know to 'ride the wave' on social media which is exactly what Carlsberg did in reaction to the Protein World backlash, by creating their campaign "are you beer body ready?" injecting humour while also promoting their product to this campaign definitely helped to overshadow Protein World.
Keep up to date with all things Tasty Careers by following us on Instagram, Twitter & Facebook.