February Food Facts
Monday, February 12, 2018 - 14:05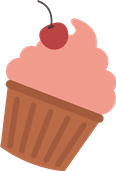 We're feeling the love this month so we thought what better way to show our love then give you something to tantalise your taste buds.
First up our beloved condiment, ketchup was used for medicinal purposes back in the 1830's crazy right?!
Almonds, a nut we have as healthy snack is in fact a member of the rose family, other members are the peach and apricot. Do you see the similarities?
Slipping on a banana skin is just a joke used in comedy right? Well would you believe that in 2001 the UK saw more than 300 banana related accidents which were mainly slipping on the skin!
Are you a chocaholic? Well in the 15th Century, chocolate could only be eaten by members of the royal court in France.
Pigs in Blankets are normally associated with Christmas right? Well who knew this Christmas staple has its own day to celebrate, 24th April is National Pigs in Blankets Day! Christmas has definitely come early.
Never mind a day what about a food celebratory month, well look no further than the autumnal month of October, which is national pasta month, Mamma Mia!!
Getting your 5 a day is important, but if you suffer from lachanophonia this could be a problem, why? It's a fear of vegetables!
A pineapple plant only produces one pineapple a year, there's got to be millions of pineapple plants in the world, in this case.
The Snickers bar used to be called a 'Marathon', but how did Frank Mars come up with the new name? No other than naming it after his favourite horse.
Finally, ending this on a calorific note, a deep fried chocolate bar is roughly 850 calories, any takers?!
So there we have it, if you have any other interesting food facts, then tweet us at @tastycareers!