Rachael Leslie — Senior HR Officer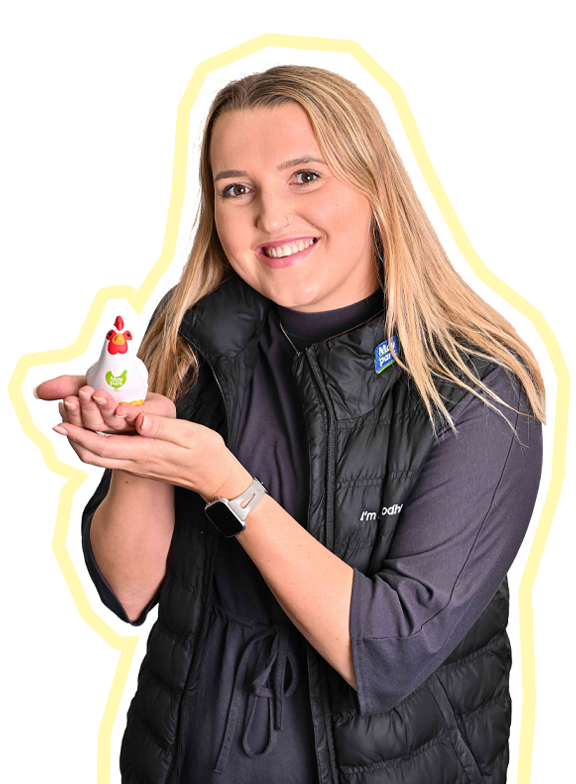 Job title:
Senior HR Officer
Qualification:
BSc (Hons) Human Resource Management, Associate CIPD
After you qualified, did it take long to find a job?
I had actually applied for and had been offered the HR Graduate Management position before I was finished University – I was offered the role in May (on the condition that I successfully completed my degree) and then graduated that July.
How did you end up in this job?
I worked for Moy Park part time as an HR Admin whilst completing my final year of University and then applied for the Graduate programme! After two years on the graduate programme the Senior HR Officer role came up and I decided to go for it!
What's the best thing about your job?
For me it's the variety of responsibilities and day to day workload, no two days are the same!
How long have you been doing your job?
Less than 3 months, however I have worked for Moy Park for over 3 years and was on the Graduate programme prior to securing my current role.
Where do you see yourself in five years' time?
Hopefully in an HR Business Partner role - or at the very least fully competent and ready to move into that level of role.