Deanna Smart — Assistant Management Accountant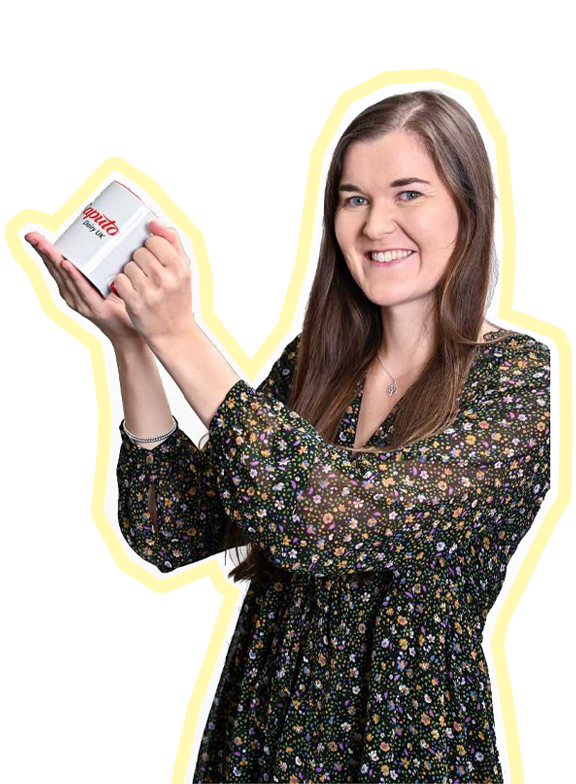 Job title:
Assistant Management Accountant
Employer:
Saputo Dairy UK
Qualification:
Currently studying towards CIMA accountancy qualifications & have a degree in Economics and Business.
Describe your job in 20-25 words.
My job is to compile and create financial reconciliations to assist with the preparation of weekly and monthly accounts, as well as support with financial analysis and internal controls.
How did you end up in this job?
My first job after university was as a Development Account Manager. As the company was small and new, I offered to help build their internal finances as it was something I was interested in. This led to me helping set up their internal finances and being offered study support towards my accountancy exams. Unfortunately, when Covid hit I was furloughed, with the industry I was in struggling I thought it was time for a change. After many interviews and being told I was not qualified enough I applied to Saputo, where they saw I was very determined and willing to learn and they offered me a chance as an Assistant Management Accountant for the Distribution function of the Nuneaton site, along with a study support package. I have been in this role for 1 year and I am now about to start a 9-month secondment in the Prepack Manufacturing function which will help me to gain new accounting skills and a broader understanding of the organisation.
What advice would you give to someone thinking of pursuing this career?
Don't limit yourself to the typical route into finance, there are many different qualifications and ways in to finance teams, take your time to choose which route is best for you. Take every opportunity that comes. I recommend working in an internal finance team, to begin with, to learn a broad range of skills and understanding of organisational needs.
If you had the chance to do it all over again, what would you do the same / differently?
No, I believe everything happens for a reason, and even though the path I have taken to get to where I am today wasn't what I expected it has given me lots of opportunities to develop and grow as a person and to discover what I am interested in.
Where do you see yourself in five years' time?
I hope to be a fully qualified charted Management Accountant and be in a Management Accountant role. I am Hoping to still be working at Saputo as there are lots of opportunities for progression and different roles within the organisation.
If you could give your 16-year-old self some career advice, what would it be?
Do what makes you happy and try things you are interested in. The choices you make now do not have to define what you do as a career, they just open doors to trying things, and along the way you will be greeted with other opportunities you can explore.