Theo Singleton — Apprentice Technician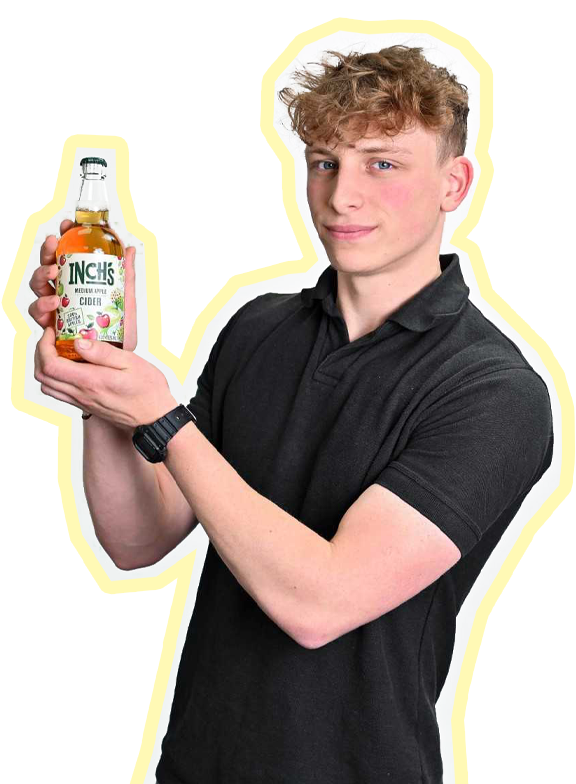 Job title:
Apprentice Technician
Qualification:
EAL Diploma Level 3 in Advanced Manufacturing Engineering (Distinction)
Salary Range:
£24,000 - £26,000
Give a description of a day in the life of a Day Technician.
We always start the day off with the morning meeting to discuss issues on the production lines during the night shift so we know what to look for during the day. We also discuss the lines performance figures as well as any safety issues. The day then consists of any planned maintenance jobs which involves taking equipment apart, looking for any discrepancies and replacing worn parts. I could be working on breakdowns on our machines and looking to resolve issues. I may be working on any ongoing projects as well. I would say I enjoy the projects the most as I can really get involved with more of the science-based side of engineering.
How did you end up in this job?
I've always been interested in taking things apart, generally fiddling with things and asking how does that "thing" work. I've done a lot of work with my uncle who's building a car and is somewhat of a self-made engineer. I've always wanted to do engineering from quite a young age. I found my training provider through my school and then I met the Heineken team at an open evening. Upon applying for an apprenticeship, Heineken invited for an interview and then offered me an apprenticeship!
What's the best thing about your job?
I love the variety of my job. Everyday will present different tasks and problems to solve. The apprentices get to spend time in every area on site as well so we can really build a picture of the entire process of our site.
What was your starting salary?
My starting salary was around £15K. Although the salary is very good, I am more driven by the enjoyment I get from working in the field of engineering.
Where do you see yourself in five years time?
I would like to see myself still working for Heineken. Hopefully I will be in the process or would have completed a degree level apprenticeship. I would like to move up towards a more management related role. There's a role in maintenance development which I am interested in.