What's it really like to be an apprentice? - National Apprenticeship Week 2017
Monday, March 06, 2017 - 11:17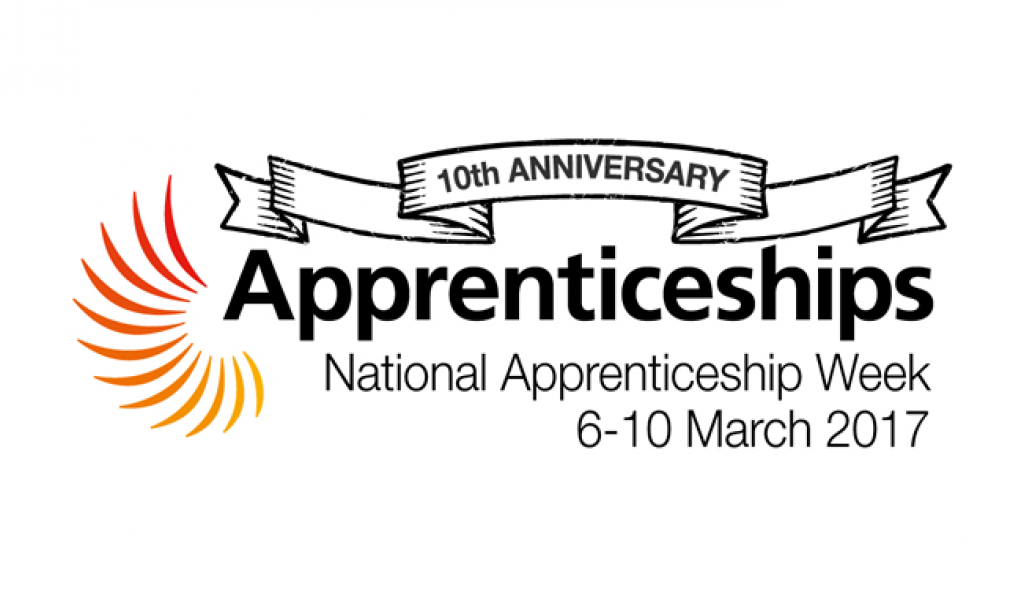 Hi my name is Abby; I work for the National Skills Academy for Food & Drink (NSAFD) as an Advanced (Level 3) Business Administration Apprentice. I provide admin support to the entire company which involves working on projects, arranging travel, helping to maintain our websites and social media pages as well as many other tasks.
As its National Apprenticeship Week I thought I would explain a bit about what it's really like to be an apprentice and the many benefits it could offer those who may not have considered the apprenticeship route before…
The money:
It's not as bad as you think…
When I started my first apprenticeship doing a Level 2 NVQ in Business Administration in 2014, I was earning £2.73 per hour, which was the National Minimum Wage for an Apprentice at the time. Since then, the minimum wage for an apprentice under the age of 19, or in their first year of an apprenticeship, has increased to £3.40 per hour and is continuing to increase every year.
It may not sound like much but it works out as £1,312 extra per year if you work full time, which could be enough to buy you a second-hand car or in Tasty Careers terms will get you 2187 Kit Kat Chunky's.
What you actually get paid for:
Your normal working hours (minimum of 30 per week)
Any training that's part of your apprenticeship qualification
A minimum of 20 days' holiday per year, plus bank holidays
Another benefit is that you can only be on the apprenticeship wage for a maximum of a year and then it has to increase to match the National Living Wage for your age group, regardless of whether your qualification lasts longer than a year, you are with the same employer or if you decide to complete a second apprenticeship like I did.
Did you know you can also get an apprenticeship NUS card? This gives you discounts at places like Dominoes, Pizza Express, Amazon Prime (free for 6 months), cheaper cinema tickets etc. You can get one for just £11 and renew it after a year if your apprenticeship lasts longer - Click here to get yours now.
What do you need to become an apprentice?
One of the biggest stigmas about apprenticeships is that they are just for school leavers who didn't do very well in their GCSE's. This is not the case!
I started my Intermediate Apprenticeship after I had completed my A Levels. I decided not to go to university because I couldn't settle on a course and was unsure what career path to take. In my opinion it seemed like a bad decision to just jump into a course and rack up thousands of pounds of debt when I wasn't absolutely certain.
It is true that as part of an apprenticeship program, if you haven't already, you will gain industry recognised qualifications in Maths and English, but apprenticeships can be for anyone…no matter what level or age you are!
What types of apprenticeships are there?
Apprenticeships range from an Intermediate (Level 2), which is the equivalent of achieving 5 GCSE's at grade C or above, right up to a Level 6 or 7 which is equivalent to a bachelors or Master's Degree.
The National Skills Academy for Food & Drink (who I work for) have worked together with some of the biggest food & drink businesses in the UK to design & develop some specific food & drink business apprenticeships called Industry Approved Apprenticeship Programmes (IAAPs). These include Food & Drink Engineering Maintenance, Food & Drink Process Operators & Advanced Process Operators, Bakers and Food Technologists. All of these apprenticeships, as well as many others are advertised on Tasty Careers, so why don't you take a look at the job vacancies page to see some examples?
For more info on these new IAAP's, check out the courses page or download the leaflets from our resources page.
What happens after you complete an apprenticeship?
The progression routes for an apprentice are actually pretty broad…
One option you have is to continue up the apprenticeship ladder. I started as an Intermediate Level 2 apprentice and am now about to finish my Advanced Level 3 apprenticeship in Business Administration. From here I have the option to move onto a Higher Level apprenticeship or study a Foundation Degree.
Another option could be to continue as a permanent employee, now that you have the relevant skills and qualifications, either with the same employer or with someone else. Many companies do try to offer permanent positions after you have completed the course and in my experience, you may find this an attractive option.
Is it worth it?
The short answer is yes. If you start at the bottom then the programme is usually only for a year and in this time you'll have gained a years worth of industry experience, a load of transferable skills to add to your CV (and trust me this is valuable to employers!!) and you could have a minimum of £6,550 in your pocket!
Apprenticeships can be a challenge, you will be balancing work and learning, you may be on a low wage and you may have to start out at the bottom doing routine tasks for a while. But what you gain will far outweigh any of this! I started out at the bottom but I really enjoy my job and, if you can't already tell, I'm now a big advocate for apprenticeships! Choosing the apprenticeship route was the best decision I could have made for my career.
What advice would I give someone starting an apprenticeship?
Work hard because you really don't know where it could take you. Jamie Oliver and Henry Ford both started out as an apprentice and look where they ended up!
Always bear in mind that you are still in training and are going to make mistakes (and if you're anything like me there will be many…) so don't be afraid to ask questions. But also don't be afraid to take on challenges, push yourself to do things you've not done before, and treat your work like it matters, regardless of how small the task may seem, because it does matter!
If your work ethic is solid and you respect what you do, and the company you work for, then your employer will value you. Your attitude is the key, and the opportunity to be a valuable part of an organisation could be the first step in a very successful career, so don't waste it!