Congratulations, you're a Intern... Now what?
Monday, January 22, 2018 - 12:08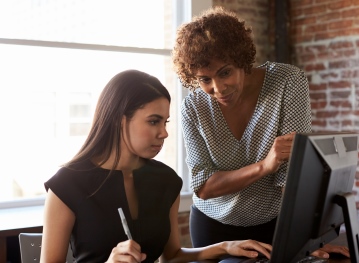 Congratulations, You're Hired!
So, you've secured your internship now all that's left is to get working! It's really important to get the most out of your time during this experience and make the best impression possible, so here's some advice to help you out.
1. Knowledge is Power
Get ahead of the game before you start and do some more research on the company you're going to be interning for, a bit of background knowledge is important to understand components such as their history, brand image, competitors, core responsibilities…you get the idea!
2. Time Management
Don't be late on your first day, in fact don't be late ever, but aside from that, throughout your internship you'll have various tasks and opportunities. Make sure you have enough time to complete them all, stay organised and remember to speak up if you are struggling!
3. Network
Internships provide invaluable experience and they also bring you the opportunity to build relationships with your fellow employers. Get yourself stuck in and strike up conversations, you never know what you can learn from them and how they can help you out in the future.
4. Take Notes
Throughout your internship experience you will learn so much so keep tabs on what you've learnt and how to execute it. A few months from finishing you might not remember what you achieved or learned at the start of your internship so taking notes and keeping a record of what you've done will also help to reflect upon finishing and adding it to your CV.
5. Feedback
To help add to your note taking, ask for feedback, not only will this show your employer that you're willing to improve in order to be more successful but allows you personally to reflect on what your strengths and weaknesses are and set some goals for the long-term!
6. Dress to Impress
Not only is it important to act professional but to dress accordingly too. Make sure you are aware of the dress code, whether it be smart, casual or a blend of both, it's time to dress for success!