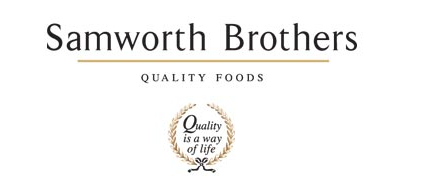 Location:
Manton Wood, Worksop
Category:
Technical & Quality
What's the job?
We are looking for a QA Lead to join our team on a permanent basis, working a continental days, (6.00am – 6.00pm) 4 on 4 off shift pattern. You will effectively manage and support the team of Quality Auditors to ensure that the specified company quality systems are operated in a controlled and effective manner, and that the product quality is maintained from raw materials through to despatched goods. You will also ensure that all systems which are implemented are completed correctly and maintain the company's due diligence and that systems arising from HACCP are set, monitored and maintained.
Your key duties and responsibilities will be to:
Ensure all QA staff are fully trained, well-motivated and proactive.
Monitor and trend product quality, identifying improvements and working with other functions (Operations, Process, NPD Engineering and Raw Materials) to deliver them.
Ensure daily / weekly / monthly QA scheduled tasks (i.e GMP, calibrations, audits and sampling) are completed on time and any subsequent actions are followed up.
Conduct investigations into nonconformance (i.e incidents, analytical testing, audits and customer complaints) agree corrective actions and measure the effectiveness.
Attend process trials and ensure new products processes and equipment is smoothly integrated into everyday operation and is fully supported by the Quality Management system ( i.e. agreed quality parameters, updates schedules & QAT tasks, Quality Management System SOPs)
Discipline QA staff where necessary.
Deputise for the QA Manager
About the Company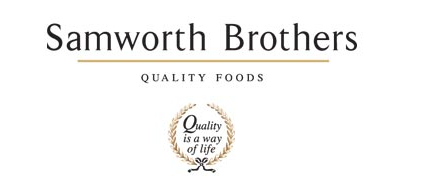 At Samworth Brothers our business is food, with our quality chilled and ambient products enjoyed by millions of people every day.We are a fourth-generation family business employing over 10,000 people, operating from well-invested and modern food manufacturing and retail sites across the UK.Our consumer brands include the No 1 Cornish pasty favourite, Ginsters, the iconic malt loaf, Soreen, and sports nutrition brand SCI_MX.
Manton Wood is part of our Food to Go businesses. Food to Go is a fast-developing market that's worth over £17 bn a year in the UK and is set to grow by a further £6bn in the next five years
Our Food to Go ranges of pre-packed salads, sandwiches, bagels, wraps, paninis and ciabattas help our retail customers offer a huge choice of tastes to meet the changing demands of consumers.
What do you need?
You will be an experienced a Quality Auditor Leader with experience gained within a fast paced production/manufacturing environment (ideally food). You will have technical experience, audit completion and awareness of Good Manufacturing Practices.
Direct experience within the food industry, which has included supervisory experience.
A working knowledge of manufacturing, preferably chilled short shelf life food products for the major high street retailers.
Experience in quality assurance or HACCP or other quality management techniques.
To be able to communicate at all levels within the business (verbal, written, listening).
Have good problem solving skills.
You must demonstrate a full compliance to the factory audit and hygiene audit schedule performance management system and communication action plan, ensuring that actions are completed thoroughly in a timely fashion
Actively aim to reduce customer complaints working with the relevant departments to source the problem, and work to improve productivity continuously and ensure that individual issues are dealt with promptly and within the relevant time scales.
Demonstrate ways of working which encourages attainment to Technical Key performance Indicators.
Join us and you'll get
It's the quality of our people that's made us successful and Samworth Brothers Manton Wood a great place to work. We encourage a culture of opportunity and learning where our people can gain skills and qualifications to achieve their full potential. We reward hard work and dedication with competitive pay, retirements saving plan, occupational health, subsidised employee restaurant, long service awards, free car parking.