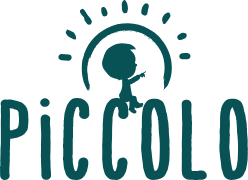 Piccolo New Product Development Assistant
Location:
West End, London
Categories:
Development, Kickstart
What's the Job?
Responsibilities
You will show interest and have a natural ability for innovation and trends in food and health. You will enjoy having an external relationships with suppliers and interfacing on quality and product data inquiries.
Duties of an NPD Assistant:
Working with Piccolo's Senior Management Team on new product blue sky innovation
Supporting on relationships with the technical counterparts of our supplier base
Supporting on our product specifications and compliance
Managing customer feedback, including logging data, liaising with suppliers
Keeping abreast of legislation which impacts Piccolo's product range
Supporting on full compliance with requirements of retailer databases
To apply for this job please contact your Job Coach who will give you a unique reference number and all the details on how to apply
About the Company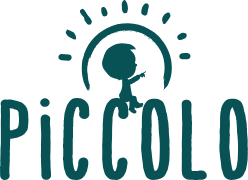 About our company
Launched in 2016, Piccolo is the UK's fastest growing baby food company. We are passionate that children should enjoy the healthiest and most nutritious food from the very start of their weaning journey. From infant formula to meals to snacks to a cooking range, we provide parents with products that encourage little ones to embrace a lifetime of healthy eating.
We aim to inspire little adventures each day by encouraging families to enjoy the convenience of Piccolo and spend quality time together. We believe in giving back and keep sustainability and provenance at the heart of our sourcing decisions with most of our organic ingredients planted and nurtured in independent family farms.
Piccolo is a value driven company: we believe strongly that every child should be given the most nutritious start in life, which we support with our range of healthy and delicious organic meals and snacks, and our commitment to giving back through donating 10% of profits to charity.
Piccolo has been awarded a Sunday Times Fast Track Ones to Watch and the Telegraph's LDC Top 50 Most Ambitious Business Leaders. Piccolo was also just shortlisted for SME of the Year by the Grocer and for SME of the Year by the Global Good Awards. We are stocked in all major retailers and a host of international markets.
Join us and you'll get
The sales team who will support the young person in this role will develop their employability in the following ways:
Readiness to Work Course & Certificate: A programme of pre-employment training and preparation for the Food and Drink Sector resulting in the NSAFD (National Skills Academy for Food and Drink) & FDF (Food and Drink Federation) Readiness to work certificate with learning outcomes clearly defined and relatable to the job market in 2021 in the food and drink sector.
External trainings and workshops
Our Kickstarter will be invited to attend workshops with the Food and Drink Federation, the Copy Club (a network offering trainings for the FMCG entrepreneurial sector), the Bread and Jam Food Network, Young Foodies, and a host of other organisations that Piccolo collaborates with to provide learning and job opportunities within the industry.
Mentoring
Not only will there be mentorship within the Piccolo team, but Piccolo has a group of our investors who come from the food and drink industry. Piccolo Foods will support the Kickstarter based on the Kickstarter chosen and matching interest of the Piccolo investor. These include food and drink veterans from companies such as Premier Foods and Pizza Express.
360 Performance Reviews
With our HR system, Charlie HR, the Kickstarter will have a 360 degree feedback opportunity from colleagues within their team and with any external stakeholders the Kickstarter interfaces with. The Kickstarter will be provided with a written assessment on development areas throughout and at the end of the Kickstarter's placement. This kind of approach will help develop the Kickstarter to reach their full potential in the job market once the Kickstarter's placement has concluded.
To apply for this job please contact your Job Coach who will give you a unique reference number and all the details on how to apply