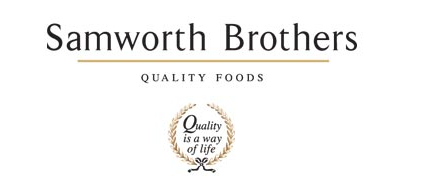 Lean Manufacturing Operative
Categories:
Manufacturing, Operative
What's the Job?
Are you looking to kickstart your career in the food industry?
Whether you are new to the world of work, looking for a new challenge or even change of career if the answer is yes this opportunity could be for you!
At Samworth Brothers we are delighted to launch our new Futures in Food Apprenticeship Scheme, and are advertising over 50 roles across a number of our sites in the UK.
The role:
Futures in Food - A permanent role in our food production business, starting with the 12-month - Lean Manufacturing Operative Level 2 Apprenticeship
Full time role - 37.5 Hours
Working hours - 6am - 2pm
Learning - 1 day per week is dedicated to learning
Starting Salary - £ 346.88 pw rising to £352.12 pw + Completion Bonus
Location - Salad Works - Oak Spinney Park, Ratby Lane, Leicester Forest East, Leicester, LE3 3JZ
The Opportunity:
Do you want to kickstart your career in the food industry?
As part of your Apprenticeship journey you will work alongside experienced colleagues in our chilled food production areas. Reporting to the Area Manager you will rotate round a number of our production teams which include:
Intake – Ingredients and raw materials are checked, accepted, and stored before being passed to the main production areas.
Preparation – Ingredients are washed and prepared (including cooking, slicing, mixing and batching) ready to be used on the production lines.
Production Lines – Ingredients are brought together to produce our meals. Although there is machinery used, this is a process that relies on teams of skilled colleague working together and taking pride in making quality products to delight our customers.
Dispatch – Packaged finished products are checked, counted, and boxed ready for release to the customer.
Hygiene – The cleaning process is critical to food safety and this skilled team is responsible for the cleaning of equipment and production areas as well as waste management.
In addition to this you will gain your qualification in Lean Manufacturing Operative Level 2. We will assign you a mentor who will support you throughout the 12 month programme.
About the Company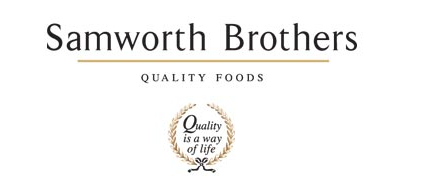 Salad Works is part of the Samworth Brothers group, a long established and successful chilled food manufacturer and market leader. Part of our meals business, Salad Work operates from a modern, well-invested manufacturing site, supplying major UK retailers and branded suppliers with a range of traditional favourites and premium chilled prepared meals. We take pride in the work we do and work collaboratively to achieve our goals.
What do you need?
he Right Person:
We are one big team and we are looking for people to join our business who want to work with others but take responsibility for doing their best every day to help make the business a success. We also need:
Basic English & Maths
Ability and openness to learn
Good communication with others
The ability to follow procedures and be committed to high standards
Proactive and able to solve basic problems
Positive attitude
Join us and you'll get
Salary
£ 346.88 pw rising to £352.12 pw + Completion Bonus