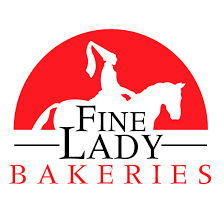 Food Technologist Apprentice
Location:
Fine Lady Bakeries, Southam Road, Banbury, England, OX16 2RE
Category:
New Product Development
What's the job?
Annual wage
£18,000.00
Working week
Monday to Friday hours per week normally 7.30am to 4.30pm, 1 hour unpaid lunch (40 hours/week but this would need to be flexible depending on the role at that time).
Total hours per week: 40.00
Expected duration
24 months
Possible start date
02 Sep 2019
Duties will include:
Spend time in New Product Development creating breads of the future in our Test Bakery
Run trials on plant
Learn about technical procedures and challenges
Learn about quality control and the importance of this in a business
Help launch new lines and see them on the supermarkets shelves, knowing you had a part in that
This role will straddle two key departments at Fine Lady Bakeries – New Product Development (NPD) and Technical. As a key bakery supplier to the supermarkets innovation is key as well as making sure on a day to day basis we supply consistently good product in a challenging product area.
The role will have time spent in NPD helping to develop concepts and assessing raw ingredients, and running trials on plant. Sensory evaluation (tasting bread) is a major part of this role.
The role will also have time spent in Technical understanding the key role that this department plays. Understanding the role of specifications of products and ingredients, learning about the importance of compliance of legislation and food safety as well as people safety.
The role will also have time spent in Quality checking the compliance and quality of product being made. A large amount of the time will be spent in the factory working with our production colleagues. This will involve checking paperwork and accuracy and attention to detail is key.
Things to consider
This is a challenging and demanding role
You have to like to be busy, and keen to learn new skills
The bakery at times can be warm
Our customers are challenging, but we all enjoy the buzz this gives us
We are a very supportive team who is passionate about the future and wish to pass on our skills to others
About the Company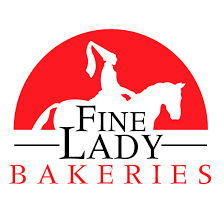 Fine Lady Bakeries is a privately owned company owned by the Heygate Family who have for centuries been wheat growers.
The baking operation was started in the early 60's in Banbury and has expanded over the years. A new factory was built and opened in Manchester in 2010 and due to continued growth new plants are being installed on both sites this year.
Fine Lady Bakeries products begin with the finest flour from Heygate's own Mills and travel through a state of the art production process, with scrupulous QA standards and a sophisticated delivery network. Our products are distributed nationally through many different outlets, including some of the UK's major retailers.
Training provider
You will receive on the job training at Fine Lady Bakeries working alongside experienced NPD and Technical employees and will be academically supported by Nottingham Trent University Apprenticeship course leaders. You will attend Nottingham Trent's training campus where you will have access to the latest technology and meet other Food Technology Apprentices.
The Level 3 Diploma is delivered over a 24 month period, consisting of 6 individual week long blocks of study, all delivered at NTU's Brackenhurst Campus. This is combined with distance learning and support in between the block weeks from both an academic and workplace mentor. By the end of the 24 month period you will achieve a Level 3 Diploma in Food Technology. A further 6 months is then allocated for you to complete the end point assessment to formally achieve your apprenticeship.
Apprenticeship standard
Food technologist
What do you need?
Desired skills
Strong communication skills both verbal and written
Excellent problem solving skills
Strong desire to learn
Integrity and respect
Self-drive and personal motivation
Collaboration and team work
Personal qualities
Can do attitude
Genuine interest in food and food quality
Detail focused
+18 years old due to the role being factory based (for insurance purposes)
Desired qualifications
Minimum 5 GCSE's including maths and English Grade A* (9) to C (4) or equivalent.