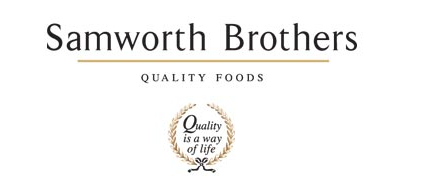 Food Industry Technical Professional Degree Apprenticeship
Category:
Technical & Quality
This is an opportunity for you if you are passionate about creating great food products that are safe and enjoyable for consumers. If you would like to see a product on a supermarket shelf and think that you played an important role in getting it there, then the food industry is for you.
Here at Samworth Brothers we are proud to offer our Higher-Level Apprenticeship Scheme (HLA) to give you the springboard to start your career within the food industry. We saw a great opportunity to create this scheme in 2018 and have found that by supporting people in gaining a degree and real world work experience at the same time, this gives them the opportunity to make a positive impact on the business and gives them a great start to their career.
Your Degree Apprenticeship
This opportunity could be your first step in a career within the food industry which has so many possibilities! Our Degree Apprenticeship roles for this year focus on Food Technical. Once a new product has been developed by our chefs, the Technical team then work towards bringing these products into production whilst maintaining the safety and integrity of the product. This could be developing the production process, ingredient specifications, packaging information, product life and the quality & safety of food at all stages of production.
You would have 3 x 1-year placements which would be into real job roles with real responsibilities during your programme. During this time, you will undertake a degree in Food Industry Technical Professional through our academic partner Sheffield Hallam. You may know that Sheffield Hallam is a National Centre of Excellence for Food Engineering, featuring in the 2020 Good University Guide for teaching quality, and currently rated 82% for student satisfaction. A number of our existing group colleagues are alumni and as we have been working in partnership with the university for a number of years we know you will be well supported by a team who are as passionate about food, nutrition and health as we are.
About the Company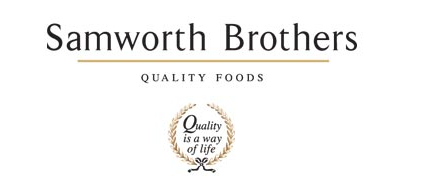 We are a well-established group, owned by the Samworth Family since 1896 and we have grown to employ 10,000 people across the UK. We produce many high-quality own label products for major retailers but you may know some of our brands such as Ginsters, Soreen, Sci Mx, West Cornwall Pasty Company and Dickinson & Morris. We continue to innovate and have ambitions of growth for the future.
What do you need?
Are you the Right Person?
We want your enthusiasm and passion for food to shine through. You will also need to be motivated and organised to be able to study whilst working. If you think this describes you then we are also looking for the following and would welcome an application from you if you believe that these apply:
GCSE (or equivalent) in Maths & English language at grade C/4 or above
Plus, a minimum of 96 UCAS points from 3 A Levels or equivalent BTEC National Qualifications (excluding General Studies)
At least one A level in a science or food technology
A commitment to quality, hygiene & safety
A passion for learning, and strong ambition to reach your full potential
Ability to take a flexible approach to work and working hours
Flexibility on location is key and we will provide relocation support
Join us and you'll get
We will pay you a competitive starting salary for the real job that you are joining us for and we will also pay all costs for University block-release study at Sheffield Hallam University. Alongside this we offer some great colleague benefits, which as part of our bigger team you will benefit from.