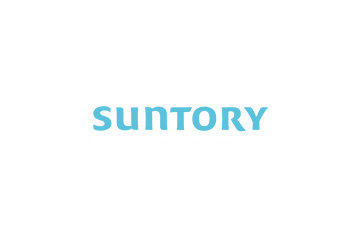 Business Development, Executive Sales B2B Degree Apprenticeship
Location:
North West London
Categories:
Apprenticeship, Business, Development, Field Sales
We are Suntory Beverage & Food GB&I, the UK's third largest soft drinks manufacturer and proud owners of iconic brands including Lucozade Energy, Lucozade Sport and Ribena, which have been enjoyed by millions of people from as early as the 1930s. From reducing our environmental impact to enabling people to lead active and healthy lifestyles, we're focused on bringing our Growing for Good vision to life. This means, as our business grows, so does our ability to make a positive impact on the world around us. We directly employ over 700 people throughout GB and Ireland and are a business unit in the wider Suntory Beverage and Food Europe (SBFE) family. We're proudly owned by The Suntory Group, one of the most innovative food and drink companies in the world. Join us, embrace our Yatte Minahare (Go for It!) spirit and help create winning soft drinks brands with purpose.
During our 3 year programme you will gain hands on experience in our vibrant and dynamic fast moving drinks business and join our mission to quench the worlds thirst for amazing flavours with life enhancing tasty drinks.
You will develop the knowledge, skills and behaviours required to be successful in building customer facing relationships and acquire skills in selling and negotiation.
You will be part of a field sales team that has a relentless focus on executing our brands with excellence.
You will be responsible for growing the sales of Suntory brands within your own territory in the Wholesale & Convenience channel.
You will have accountability for developing existing business, and also using your flare for building relationships to develop new business.
You will have a huge focus on knowing and understanding our customers and developing best in class plans that deliver a triple win (for our Customers, Suntory and our Consumers).
What you'll study towards:
Degree Apprenticeship Level 6 BSC. Professional Practice in B2B Sales professional at Middlesex University
What you'll Need:
Resilience, Determination and an Appetite for learning
Excellent Communication and Engagement skills
Be able to display both Curiosity and a Drive for results
The Agility to meet the changing needs of our business, allied to good self-leadership skills
Recently gained a minimum of Level 3 qualification and or 2 years work experience
Full clean driving licence
To apply:
Please send your C.V and cover letter to recruitment.lrs@lrsuntory.com
Subject Sales B2B Degree Apprenticeship,
FAO Louisa Newlove
Closing date: 26.11.2021
To apply:
Please send your C.V and cover letter to recruitment.lrs@lrsuntory.com
Subject Sales B2B Degree Apprenticeship,
FAO Louisa Newlove
Closing date: 26.11.2021