Matthew Taylor — Technical Apprentice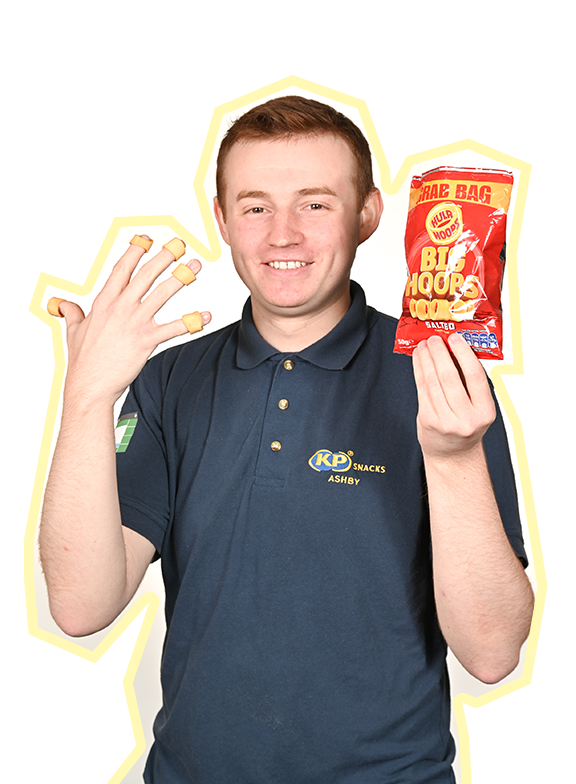 Job title:
Technical Apprentice
Qualification:
10 GCSE'S A*-C, BTEC Level 3 Applied Medical Science, BSc (Hons) Food Science and Technology.
Salary Range:
£17,500+ After finishing £30,000+
What does a Technical Apprentice do?
During my time as a Technical Apprentice I will be gaining experience in lots of areas around the business. Quality Assurance, Technical Legislation, New Product Development and Data Analysis to name a few things.
A day in the life of a Technical Apprentice
As a Technical Apprentice my day can vary a lot. I get to allocate 20% of my time for my uni work, completing assignments and revising for exams. Some days I spend in the factory assisting with quality related tasks other days I might be involved with meetings, audits or looking at data and trends. Occasionally I travel to our other factories to get involved in their projects. Four times a year I go for a week to University for lots of lectures and experiments in the lab.
After you qualified, did it take long to find a job?
After leaving college I got a job a few weeks later working in a microbiological food testing laboratory for 2 years. Then I saw an advert for this apprenticeship which gave me the option to start studying for my degree whilst also learning on the job and getting paid, once my apprenticeship finishes I'll have the opportunity to fill an available role straight away at the company.
What's the best thing about your job?
I've met lots of amazing and helpful people. Also, lots of Hula Hoops!
Where do you see yourself in five years time?
Hopefully finished studying for my degree and settled in to a role at KP Snacks.