Sarah Lane — Supply Chain Support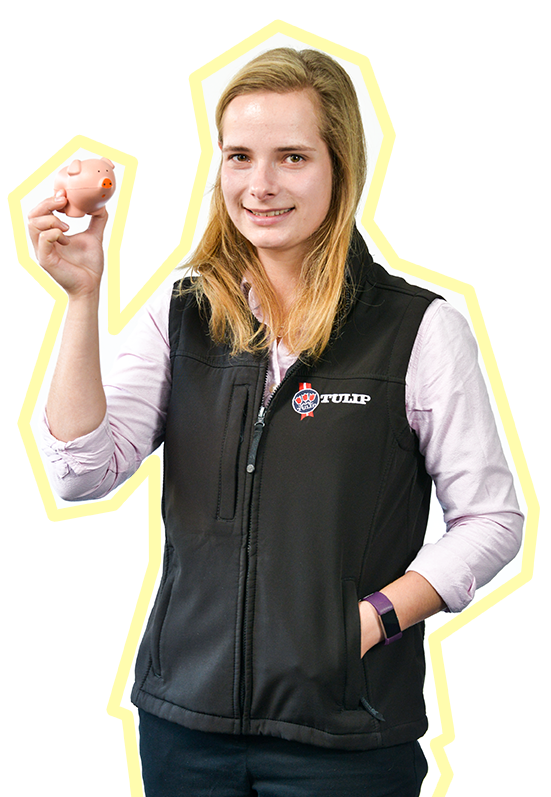 Job title:
Supply Chain Support
Qualification:
BSc (Hons) Agri-Food Marketing with Business Studies
Give a description of a day in the life of Supply Chain Support.
No two days in my role are the same. I work as part of a small team so there is a huge amount of opportunity to get involved with a variety of tasks and responsibilities. Some of the tasks that I might be doing on any one day can involve:
On-farm audits/assessments
Hosting agricultural training sessions and farm or factory visits
Meeting with customers and working on various projects in line with their needs and expectations
Providing logistics support
Producing and analysing market or production data
After you qualified, did it take long to find a job?
I secured my role with Tulip Ltd during my final exams at Harper Adams University; although I don't recommend travelling across the country for interviews during your final exams, that turned out to be very chaotic!
What's the best thing about your job?
The best thing about my role is its varied nature and the challenges that it provides; no two days are the same and there is always something to get stuck in to. Also, the people that I work with really make my job. I work alongside a variety of different teams, and the amount of knowledge available and the help and support that everyone is willing to give is so much more than I ever expected when I first started my role.
How long have you been doing your job?
3 years 3 months
If you could give your 16 year old self some career advice, what would it be?
Say 'yes' to absolutely every opportunity that is given to you and don't be afraid to step out of your comfort zone – even if it's not something you think is for you, you never know where it may take you and what other opportunities it will provide.
Also, do your research. If you don't feel like University is for you, don't feel pressured in to going down that route. There are so many options now in terms of apprenticeships and vocational courses, do some research in to what is out there and find something that suits you, not everyone around you!