Stacey Catlow — Site Administrator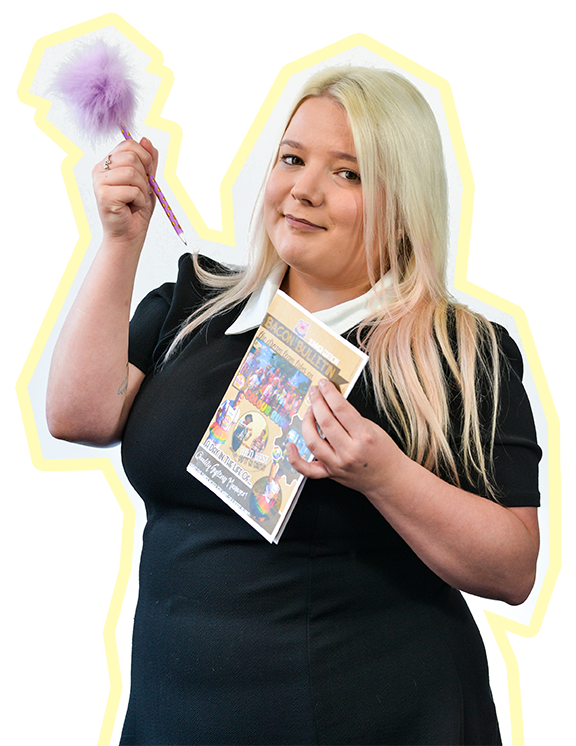 Job title:
Site Administrator
Qualification:
Level 3 Certificate in HR Practices (CIPD), Level 2 NVQ – Proficiency in Food Industry, and Level 2 NVQ in Business Administration (currently undergoing Level 4)
What does a Site Administrator do?
As a Site Administrator I provide administrative support to the HR team, and when necessary, the production teams as well. This involves tasks such as managing absences, creating spreadsheets and reports, producing letters and documents, taking minutes for meetings and covering payroll and the reception.
A big part of my role is employee engagement and communication. This means I have to create posters, leaflets and newsletters to keep everyone in the business informed with what's going on around the site, as well as the achievements of colleagues, charity fundraisers, awareness days/weeks and events such as Christmas and Summer parties.
My role provides me with the opportunity to engage with colleagues on all levels, in all areas, and enables me to gain a great understanding of the business and the industry, just from being involved in a huge range of things.
Overall I find my role to be a very varied one, no two days are the same, and it is very people orientated.
What advice would you give to someone thinking of pursuing this career?
My advice would be 'be ready for anything'. Every day will be different, and with every new day, there will be different tasks, which will bring new challenges, new experiences, new skills and a greater understanding of how to approach your job.
Pursuing a career as an Administrator opens up loads of opportunities, as pretty much every business in every industry has an administrator. So if you favour a patricular company or area of specialisation, this is the perfect path for you.
My other advice would be to focus on strengthening your organisation, communication, and computer skills, as these are the key things you'll need to start on the path to becoming an Administrator.
What's the best thing about your job?
The best part of my job is the good feeling I get engaging with people across the site. I believe that if only one person is affected by something we organise, whether it's Christmas dinner, raising money for charity or hosting an event, then just knowing the event has made at least that person smile is absolutley enough, and makes all the effort of the job worth it.
How long have you been doing your job?
I have been working at Dalehead Foods for over four years now, and each year has brought a fresh challenge with it. I started as an Apprentice in the HR Department, becoming an HR Administrator on completion of my apprenticeship. After that, I started my current role as a Site Administrator.

Throughout the four years, I have been at Dalehead Foods it has been very interesting to see its' culture, and my colleagues develop and change.
If you could give your sixteen-year-old self some career advice, what would it be?
I would tell my sixteen-year-old self that a job is what you make of it, and not to be afraid to make a position your own. I would also advice myself to do things with and never lose my individuality.
Finally, I would tell myself to make doing what I love my strength – 'be known for being good at what you do because you do it your way'.
Did you buy something special with your first pay cheque?
With my first pay cheque, I finally embraced adulthood and started saving to go to Disneyland!