Caitlin McLaren — Quality Assurance Graduate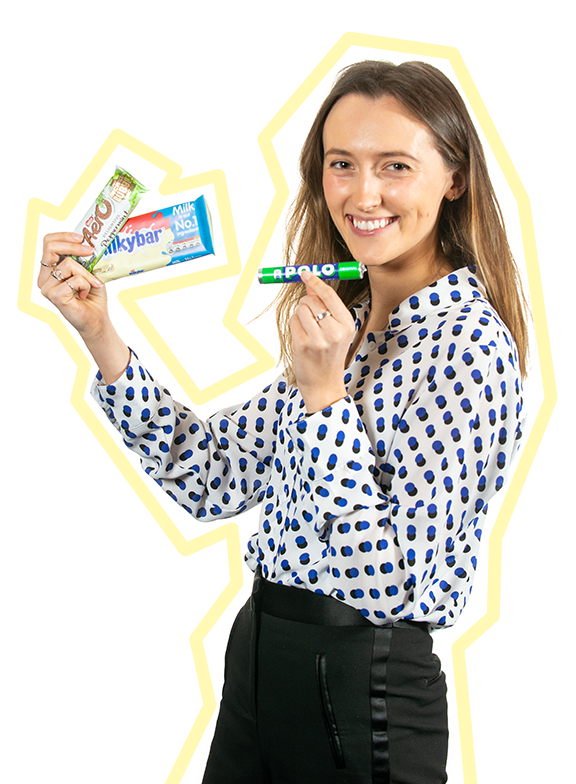 Job title:
Quality Assurance Graduate
Qualification:
Biology Degree
How did you end up in this job?
I applied for the Nestle Quality Assurance summer internship when I was in my third year at University. I studied biology but knew a career in the lab wasn't for me. I wanted to get experience in a more commercial setting whilst using the transferrable skills I had gained at university. I was offered a place on the internship and spent 10 weeks at their site just outside Carlisle, supporting projects within the QA team. This gave me my first flavour of the food industry and I loved it! I was lucky enough to be offered a place on the QA graduate scheme at the end of the internship so I went back to complete my final year at university before returning to Nestle.
What's the best thing about your job?
I love that everyday is different and you are never stuck behind a desk! I am on the move most of the day - speaking to different people and learning new things. It is also an added bonus that I am working with products that I love and get to carry out sensory tasting on delicious confectionary!
How long have you been doing your job?
The graduate scheme is two years long and in the QA function, you rotate sites twice. I spent my first year at the Nestle coffee factory in Derbyshire and I am now halfway through my final placement in the confectionary factory in York.
If you could give your 16 year old self some career advice, what would it be?
The same advice my mum gave me at 16, get as much work experience as you can. It can be difficult – I probably tried to contact about 100 different employers but you only need one reply! I would also advise phoning rather than emailing, it may seem daunting but employers will value your interest so much more. With work experience, I ruled out a lot of different career options and it started to help my focus on what other job areas I may want to explore. This is what led me to finding out more about the food and drink industry and realising that's where I wanted to work!
Did you buy something special with your first pay cheque?
Flights to Prague!