James Griffin — Production Batch & Data Controller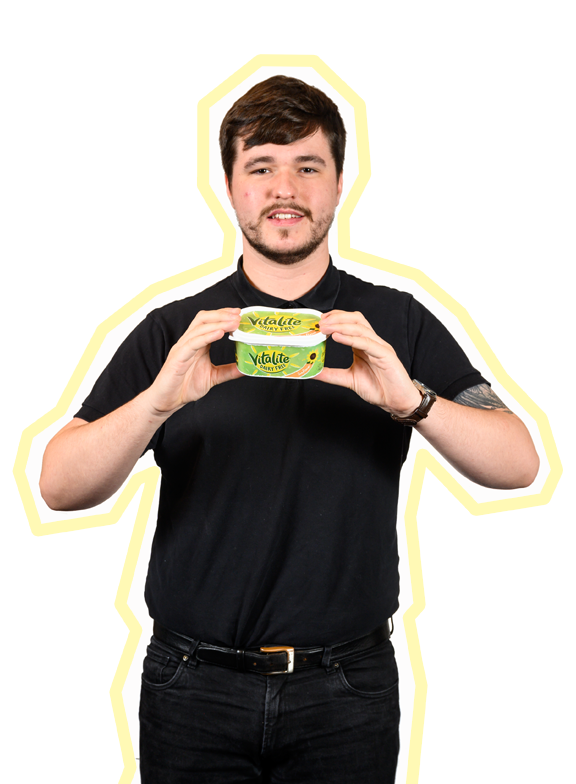 Job title:
Production Batch & Data Controller
Employer:
Saputo Dairy UK
Salary Range:
£20,000 - £30,000
What's the best thing about your job?
The best thing about my job is being able to see the volumes that our factory produces. We can produce 200 tonnes of finished product in one day, this is equivalent to the weight of 20 elephants!
How long have you been doing your job?
I joined Dairy Crest in September 2017 (before our takeover by Saputo) so I have been employed just over two years. I worked in the Process Department for a year and then moved to the Planning Department which is where I am still on my secondment.
How did you end up in this job?
I originally applied for a Dairy Technologist apprenticeship but I got turned down after the assessment and interview. I was gutted when I found out, but I got asked to come back in to be interviewed for the Process Operator role by the Operations Manager. I was really pleased to be given the chance to work for the Company as I was certain it was the industry for me after a factory tour. After a year in Process I had the chance to help in the Planning Department which I was excited to start as it would give me more skills in a different area of the business.
If you could give your 16 year old self some career advice, what would it be?
When trying to find the right career it can be like a game of snakes and ladders. Sometimes you will land on a snake and get turned down opportunities, but then you will land on a ladder. With hard work and determination it is possible to progress and reach your potential.
Sometimes being turned by companies isn't as disheartening as you may think, this is because even though you think you are right for the position you may need to develop yourself further before it is the right time. I have learned this and it has most definitely made me a more determined and persistent individual.
What advice would you give to someone thinking of pursuing this career?
First and foremost, do your research. Job roles in the food industry are vast and no job is the same so there is lots of choice.
Also I would suggest going to a factory for a tour as it really puts everything into perspective as you can see first-hand how people impact the industry.