Matthew Parry — Production Apprentice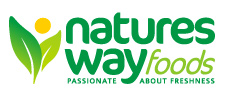 Job title:
Production Apprentice
Employer:
Natures Way Foods
Describe your job in 20-25 words.
An operator who has good knowledge of the site and company as a whole.
What advice would you give to someone thinking of pursuing this career?
Get some engineering experience and want to learn.
What's the best thing about your job?
Apart from the free yoghurts from time to time, its definitely the people and atmosphere, everyone wants to know who you are and what you do.
How long have you been doing your job?
6 months
Where do you see yourself in five years time?
Shift manager