Jennifer Obende — Human Resources (HR) Graduate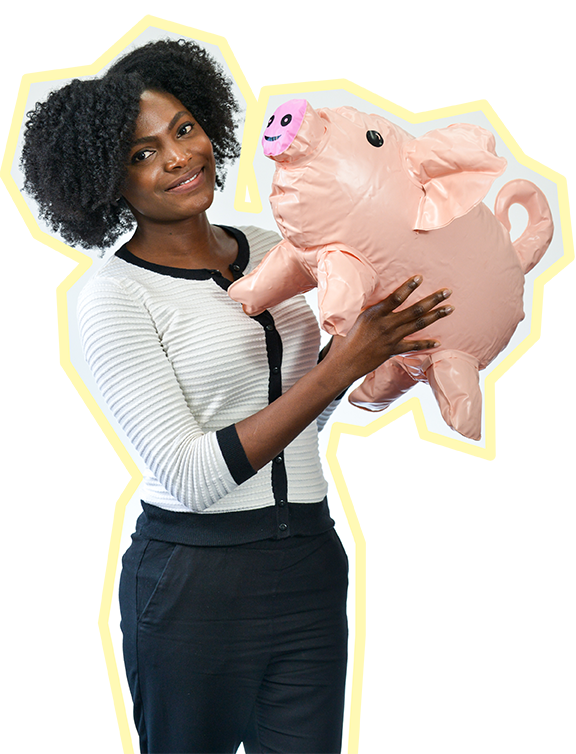 Job title:
Human Resources (HR) Graduate
Qualification:
MSc Human Resources Management and Training
Salary Range:
£21,000 to £27,000
What does an HR Graduate do?
My job is to coach and support managers and supervisors in all things people management and make sure that they are complying with the law and Company Policies.
I also help with recruitment by running Open days to show potential employees what we have to offer. It's also my job to write up contracts and offer letters for new starters, as well as helping them settle into their new jobs.
Another part of my job is to work with the rest of the HR team in employee engagement, making sure that employees feel valued and appreciated in their role.
After you qualified, did it take long to find a job?
No, not long at all! In fact, I found my current job just before finishing university and started a month after I submitted my final project.
What advice would you give to someone thinking of pursuing this career?
Before starting a career in Human Resources, I would always advise someone to explore all the different routes into the industry. For example, an apprenticeship is an excellent way to start a career in HR as you can work, earn money and gain your qualification at the same time.
However, if someone wanted to go down a more traditional route and go to university, I would advise them to get as much work experience as they could while studying, as it will help when they start their career in HR.
For any industry, having some work experience will put you ahead of the competition so I would advise that everyone should try and get either a part-time job, summer work experience or work placement to build their workplace experience.
This could get you good experience working with people in HR, customer service, administration or other office-based work.
What's the best thing about your job?
The best parts of my job are that I get to work with people and that no two days are the same. Working in HR in the food industry is fast-paced, and things are constantly changing and evolving which makes everything more interesting.
If you could give your 16-year-old self some career advice, what would it be?
I would advise myself that there are several routes into the industry including apprenticeships and graduate schemes. I would tell myself to do some research and look at the different options, ask questions and use any career guidance that's available.
Most of all, I would tell myself to do what you enjoy, as the career you choose might be what you end up doing for the rest of your life. Finally, I would tell myself not to worry if you don't know exactly what you want to do, use the opportunity to explore different options.