Emily Bell — HR Administrator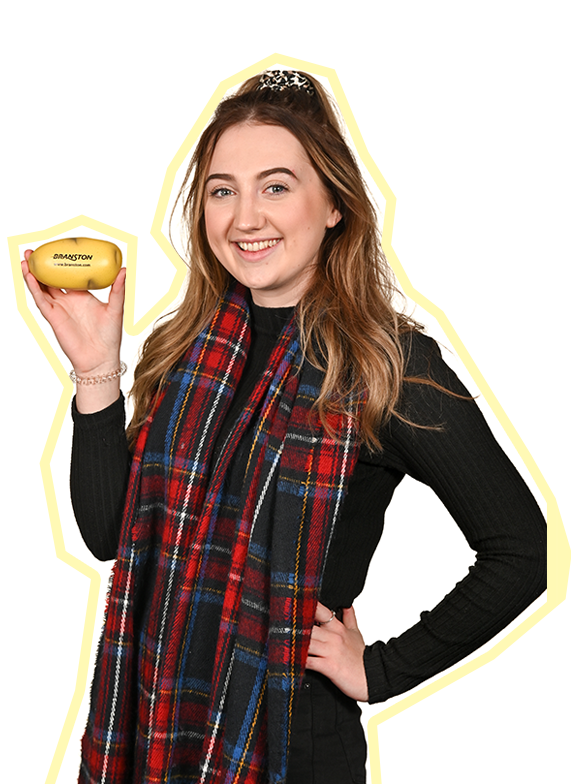 Job title:
HR Administrator
Qualification:
Highers, Modern Apprenticeships in Food and Drink and Business Administration. Level 3 CIPD
Salary Range:
£16,000-£18,000
What does a HR Administrator do?
Within my role, I create job adverts, organise interviews and documents for new employees.
I do a lot of Employee Engagement, whether that be training or organising our employee forum meetings. I also deal with office administration, creating and logging purchase orders, then sending them down to our Lincoln site to be processed for payment.
How did you end up in this job?
I had previously worked in a hotel and decided to look for a new job as I never saw myself progressing and I knew it wasn't what I wanted to do long term. I saw the advert for an Administrator role at Branston where the successful candidate would be put through a modern apprenticeship in business, I figured this would be a good starting point and then when I went to the interview I was told it was a HR admin role as well. After finding out more about what the job would entail, I knew this was the job for me and was lucky enough to get it.
What's the best thing about your job?
The best thing about my job is the range of people I work with, and how no two days are ever the same.
If you had the chance to do it all over again, what would you do the same / differently?
I would have looked into careers within the food and drink industry sooner, as I never realised how many roles and opportunities there were until I joined Branston.
How long have you been doing your job?
10 months.