Harry Lee — Graduate Management Trainee (Agriculture)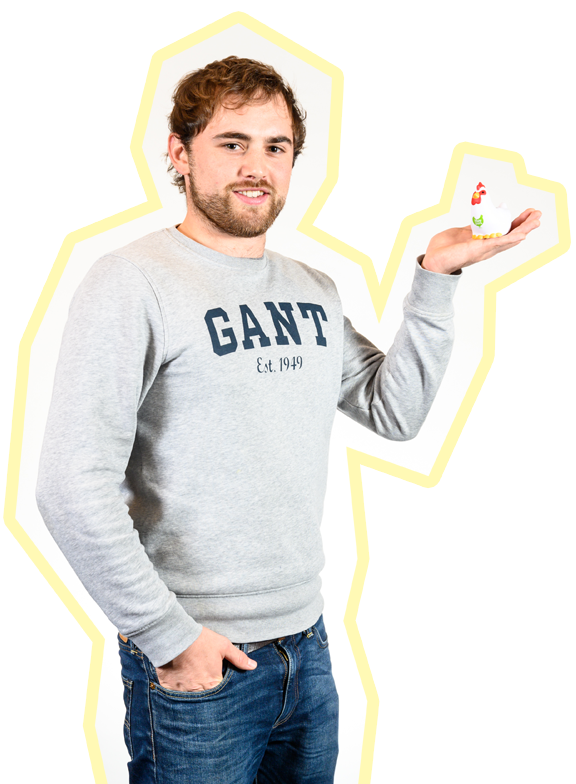 Job title:
Graduate Management Trainee (Agriculture)
Qualification:
BSc Agriculture with Farm Business Management, FdSc Agriculture Level 5 Graduate Management Qualification
What does a Graduate Management Trainee so?
I currently work in a hatchery providing chicks to farms around the country - over 2 million per week!
My role involves:
Ensuring high welfare standards
Logistics
People management
How did you end up in this job?
I was fortunate to be offered a job after coming back from farming in Australia.
Where do you see yourself in five years time?
I would like to be able to progress in the business and hopefully run a hatchery on my own.
What's the best thing about your job?
The best thing about my job is the busy days, as there are always things to do. Especially when working with animals in large numbers.
If you could give your 16 year old self some career advice, what would it be?
My career advice to my younger self would be don't panic, i had no poultry experience prior to this role, I have always been involved with cattle and sheep. As long as you stay positive and want to learn you'll do fine.