Roisin McCarthy — Field Sales Representative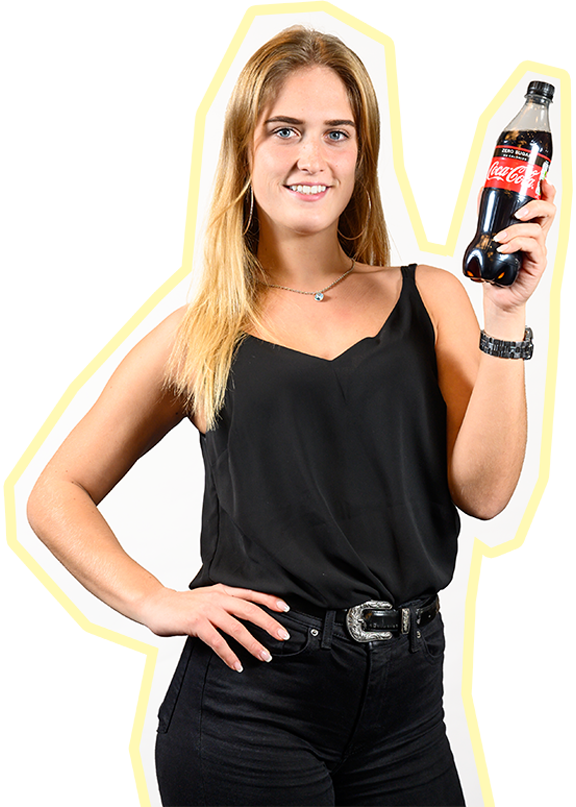 Job title:
Field Sales Representative
Employer:
Coca-Cola European Partners (CCEP)
Qualification:
Level 3 sales
Describe your job
I work in the Victoria looking after a mixture of accounts from shops and restaurants to cafes and nightclubs. My role as a field sales representative is to offer sales support to independent businesses that will help drive their sales and overall profits.
The support we offer varies from signing equipment to providing category trends and brand knowledge. We regularly have training to help maintain our selling skills and work on our questioning skills.
How did you end up in the job?
I started this job on the field sales apprenticeship programme. It lasted for 18months and I loved every second of it!
Best thing about your job?
People! CCEP has such a great culture and it's so nice to be able to work with a variety of people whether that be colleagues, managers, business owners or buyers. Having such diversity means that no two days are the same and this is another reason why I love it.
How long have you been doing your job?
2 years and 5 months! 18 months of this was an apprenticeship.
Where do you see yourself in 5 years?
Ideally, in 5 years I'd love to be working on a specific brand. I was really lucky because during my apprenticeship I had the opportunity to shadow different department and my favourite experience was working on brand plans... so this is definitely something I'd like to pursue given the chance!