Millicent Irvine — field sales representative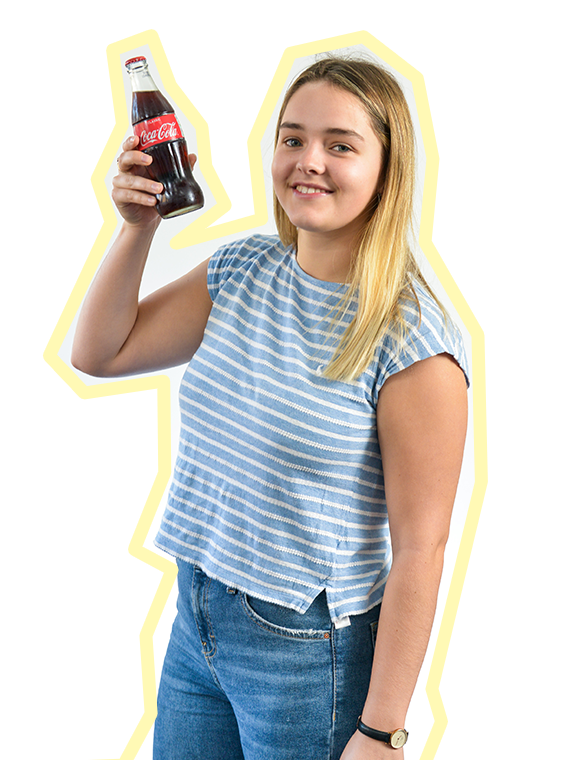 Job title:
Field Sales Representative
Employer:
Coca-Cola European Partners (CCEP)
Qualification:
A, B & C In A-levels
What does a Field Sales Representative do?
I work in Leicester Square and my role is to look after around 260 independent accounts ensuring;
Our products are stocked
Maintaining customer relationships
Creating new business opportunities
After you qualified, did it take you long to find a job?
I was lucky to be offered a job as soon as my apprenticeship had finished.
Where do you see yourself in 5 years time?
I would like to see myself working in our National Accounts team, working with groups of outlets like restaurants for example, where they are part of a large group.
Did you buy something special with your first pay cheque?
With my first pay cheque, I was able to pay my first months rent in my new house which I moved into due to the job being in London which was a huge thing for me.
What's the best thing about your job?
One of the best things about my job is being able to be in the centre of London 5 days a week walking past famous sights and being able to be outside whilst I'm visiting my customers.