Marilyn Parlett — Feed Buyer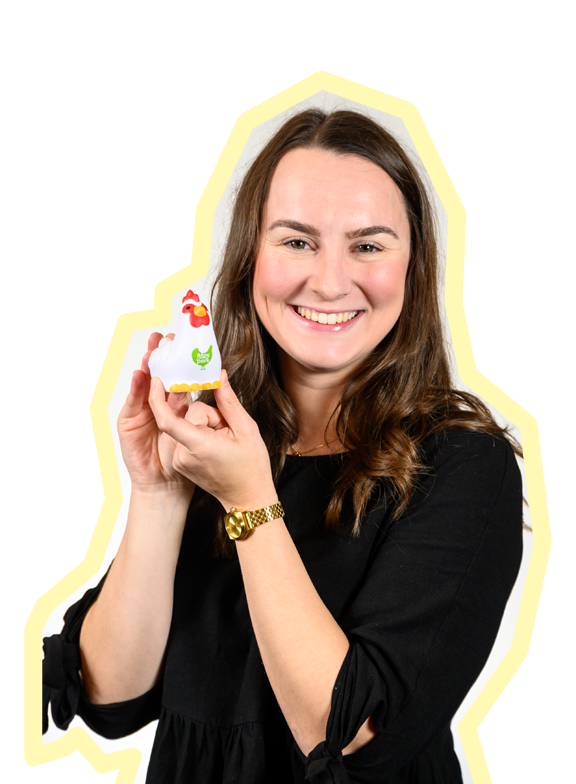 Qualification:
BSc International Business with French
What does a Feed Buyer do?
A Feed Buyer is responsible for purchasing the raw materials used to make animal feed. We buy raw materials such as wheat, soya and maize which are then processed at our feed mills across the UK before being delivered on to farms. Many factors such as the weather, currency and macroeconomic events like Brexit or the trade war between the US and China affect the price of raw materials. In order to be proactive and reactive to market volatility, it is essential that we are fully up-to-date with current and future market conditions.
How long have you been doing your job?
Just over a year! I'm on the Graduate Management Trainee scheme in Moy Park which lasts for two years. The first year has absolutely flown in and the level of responsibility I've been given from early on has been incredible.
What's the best thing about your job?
Travel - I'm very rarely in the office 5 days a week as I'm often travelling to meetings, conferences and supplier events, mostly around the UK and Ireland. I've also been lucky enough to visit our headquarters in Denver, Colorado. The travel in this role has been invaluable to my personal development and I would highly recommend for others to say yes to every travel opportunity they get.
If you could give your 16 year old self some career advice, what would it be?
Work hard at school and pick subjects related to the industry you'd like to work in but even more than that, get involved in as many activities and events outside of school as you can. I've lost count of the amount of times I've been asked "So what do you do in your spare time?" at interviews and networking events. Having passions and hobbies makes you stand out, makes you memorable and also gives you transferable skills such as teamwork, communication and self-motivation.
If you had the chance to do it all over again, what would you do the same?
After I graduated in 2015, I booked a one-way ticket to Australia and spent two years working and travelling around Australia and New Zealand. Although I have a couple less years of experience than my peers who went straight into a career, I don't regret it as I gained so much confidence and life experience along the way - not to mention the incredible memories!