ALEX WRIGHT — ENGINEERING APPRENTICE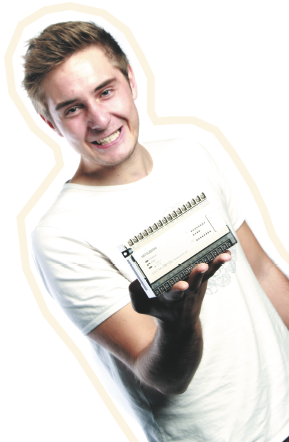 Job title:
ENGINEERING APPRENTICE
Employer:
Addo Food Group
Qualification:
NVQ Level 2
WHAT DOES AN ENGINEERING APPRENTICE DO?
Learns on the job from the engineers about the different types of maintenance whilst supporting production by attending breakdowns and any machinery problems they have.
HOW DID YOU END UP IN THIS JOB?
I applied for the job via the www.apprenticeships.org.uk website.
WHAT'S THE BEST THING ABOUT YOUR JOB?
The best thing about the job is that you are involved with different types of jobs every day. I learn new things every day whilst encountering different problems that I have to try and solve.
WHAT WAS YOUR STARTING SALARY?
£13,500 per year.
WHAT CAR DO YOU DRIVE?
A Peugeot 206.