Tobias Singh — Electrical Maintenance Engineer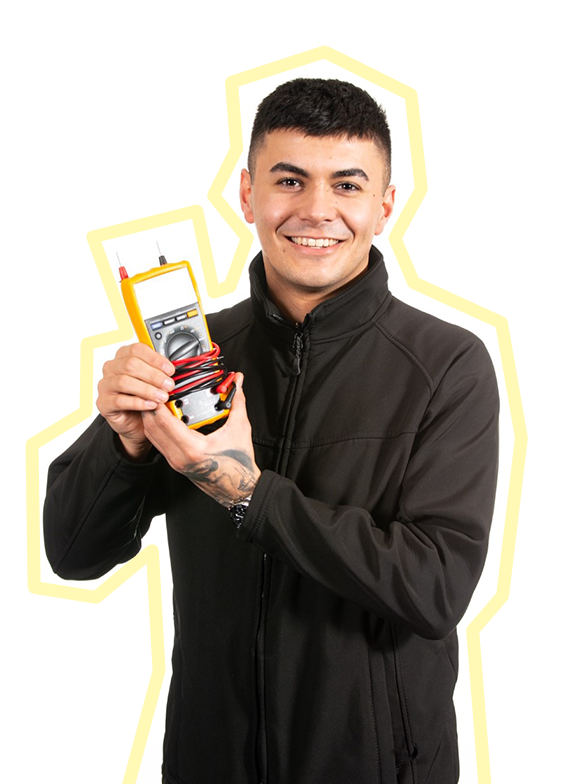 Job title:
Electrical Maintenance Engineer
Employer:
Coca-Cola European Partners (CCEP)
Qualification:
HND Electrical Engineering, Modern Apprenticeship in Electrical Engineering, NVQ L3 Performing Engineering Operations, 17th Edition Wiring Regulations
Salary Range:
£47,500 post apprenticeship
What does an 'Electrical Maintenance Engineer' do?
My role at site is a Reactive Maintenance Engineer, specifically focusing on any electrical breakdown that occurs within our production process:
Isolating electrical equipment
Fault finding using various programs
Carrying out preventative planned maintenance
Dealing with high pressure situations
Quick decision making is key
How did you end up in this job?
I ended up in this position as, CocaCola European Partners, opened up a new apprenticeship scheme in 2014 - offering an array of career paths such as site engineering, business administration, field sales & merchandising.
When I was younger, I was always curious of how household appliances were made & operated and this began my interest. As a result I felt that gaining engineering experience with one of the largest brands in the world, working with cutting edge technology and earning a fantastic salary was the right choice for me.
What's the best thing about your job?
Competitive salary & bonus schemes
Exceptional training & development
Team social activities
Discounts to several restaurants & attractions
What was your starting salary?
As a first year apprentice with CCEP, you are set to earn £15,000 PA.
As you progress into years 2, 3 & 4 this salary will increase approx. £2500 per year and depending on if you are old enough to work shifts, you will also receive a shift allowance (25% of annual salary)
How long have you been doing your job?
I have completed my four year apprenticeship, and have been working as an engineer for 7 months full time. Since January 2019 I have been working on a project which will see East Kilbride gain two brand new Capri-Sun production lines. I have been involved in the commissioning and once live, I will be responsible for the maintenance of both lines.