Abigail Matthews — Eden - Dairy Technologist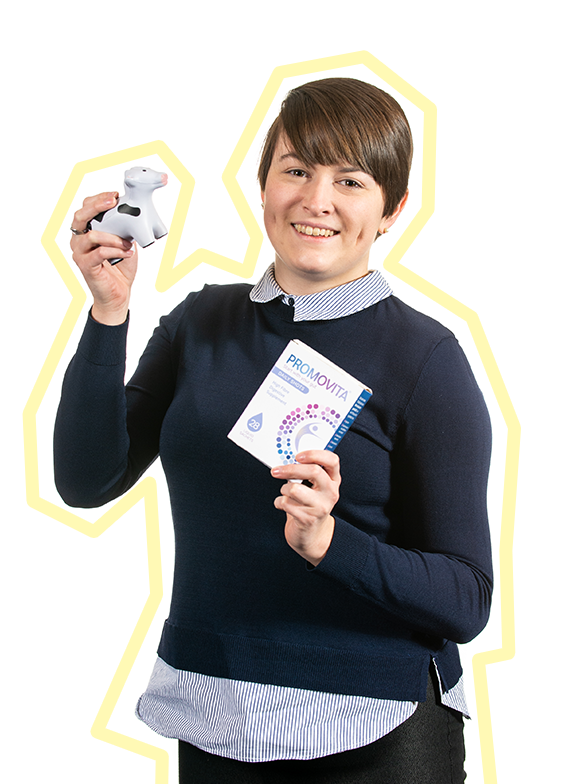 Job title:
Eden - Dairy Technologist
Employer:
Saputo Dairy UK
Qualification:
FdSc Food Studies, A levels in Business and Food Technology. Currently working towards Level 5 Dairy Technology Degree.
Salary Range:
£16,000 to £23, 000 per annum
What does an Eden Dairy Technologist do?
The Eden Dairy Trainee Scheme is a sponsored foundation degree programme. The aim is to learn as much as possible associated with the dairy industry at college, and then apply the theory and practise when back on site during block release by taking part in a variety of tasks and projects. The role requires you to work effectively as a team as well as an individual.
Give a description of a day in the life of a Dairy Technologist.
Every day is different…I could be working on assignments one day, helping with audits, working on projects, or testing products on another.
After you qualified, did it take long to find a job?
I am still on the course. However previous trainees have moved straight into roles after qualifying. Most have moved into a Shift Manager role to gain the people management skills before moving onto other roles. But others have moved into Environmental and Health & Safety, Research and Development, Process Engineering, and even Sales.
How did you end up as an EDEN Dairy Technologist?
I first started at Dairy Crest as the Technical Assistant for the Whey Department. This role gave me an opportunity to learn a variety of tasks and be part of several different teams. This enabled me to gain a general overview of the industry and company, which then helped me to gain my current role. Prior to joining the EDEN course I completed my Food Science degree.
What advice would you give to someone thinking of pursuing this career?
Do it… it opens so many doors and you learn things you never thought you would. Just do what you love!
What's the best thing about your job?
Since starting the foundation degree I have been given more responsibility, and been challenged continuously, which has meant that I am always learning about the industry, product and myself.
If you had the chance to do it all over again, what would you do the same / differently?
I would do it all the same, I wouldn't be in the position I am today if I were to change something. Each obstacle I have faced has taught me a lesson I can use in future.
How long have you been doing your job?
I started in October 2018, but I have been with the company since January 2017.
Where do you see yourself in five years time?
By that time I would have passed my degree, and possibly be in a managerial role.
If you could give your 16 year old self some career advice, what would it be?
Believe and you can do!
Did you buy something special with your first pay cheque?
I bought a new car when I first started and another when I changed to my current role.