Natalie Smith — Communications Coordinator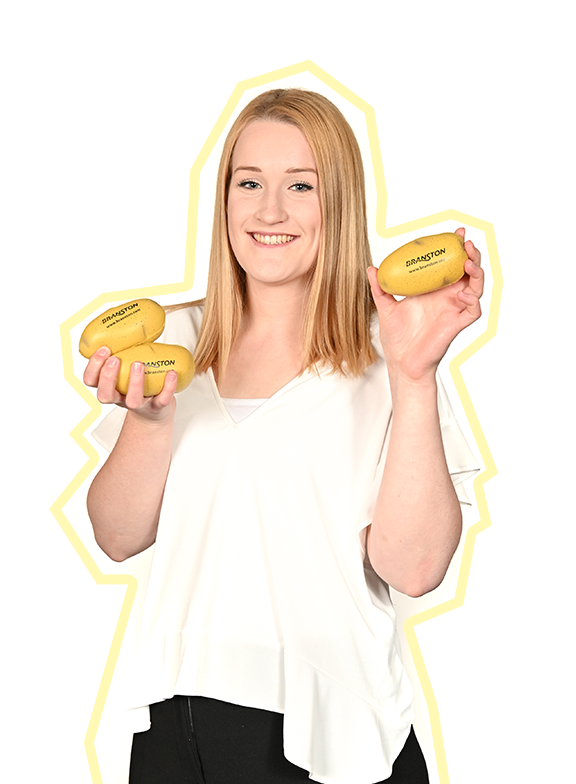 Job title:
Communications Coordinator
Qualification:
Business and Management BA
Salary Range:
£20,000 - £24,000
After you qualified, did it take long to find a job?
No – I started on a Graduate Scheme before working at Branston which was a step into the industry
What advice would you give to someone thinking of pursuing this career?
Always be ready to learn, the fresh produce industry is so interesting!
What's the best thing about your job?
No two days are the same, lots of variety.
How long have you been doing your job?
Since Feb 2019 (four months)
If you could give your 16 year old self some career advice, what would it be?
Don't focus on one career route, it's likely you'll end up doing something you never thought and you'll enjoy it, like working with potatoes!