Joe Franklin — Commercial Development Apprentice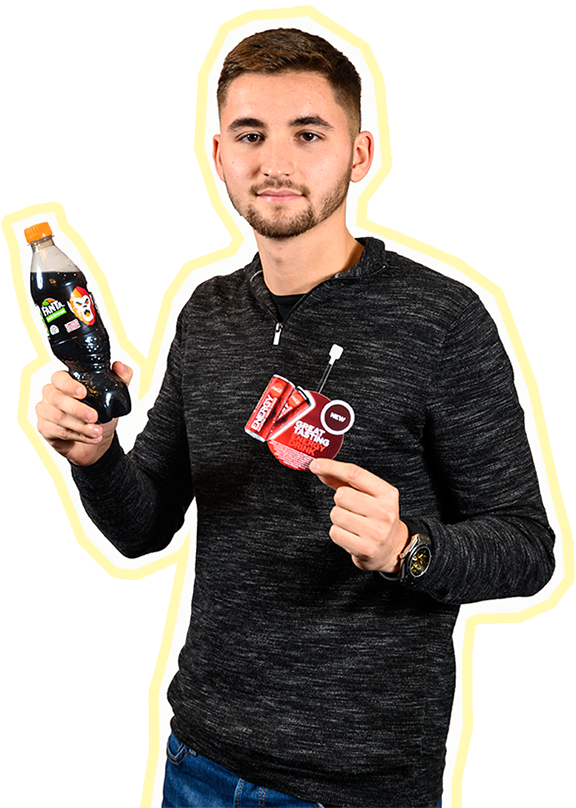 Job title:
Commercial Development Apprentice
Employer:
Coca-Cola European Partners (CCEP)
Qualification:
Business Administration
Describe your job in 20 - 25words
My role within Coca-Cola involves working as part of the Marketing Team in our European Head Office. It is my job to activate our current brands, new product launches and campaigns across the Wholesale & Convenience Enviroment. This could be anything from creating digital advertising all the way to creating mega displays in store such as the famous Coca-Cola Christmas Truck.
What's the best thing about your job?
The best part of my job is being able to work on some of the worlds biggest brands alongside some amazing colleagues. Due to the fast paced enviroment, no two days are the same at Coca-Cola. This is provided me with plenty of opportunites to work on exciting projects and helped me devleop and grow within my role. I have also been lucky enough to work on some major competitions such as the Premier League, Euros and the Olympics which again is really enjoyable being a big sports fan!
Where do you see yourself in five years time?
In 5 years time I see myself still being in Commercial Development., I love working in the department and it would be my goal to secure to full time role after my apprenticeship and then eventually get to Manager Level in the next 5 years.
How long have you been doing your job?
I have currently been in my role for 18 months. I started off by supporting the Brand Managers for Coke, Diet Coke & Coke Zero which was so much fun. I then got the opportunity to lead my own projects and work on the Wholesale & Convenience Enviroment (Including Field Sales) so I have been able to gain so much experience and make connections with so many stakeholders across the business.
What was your starting salary? Has your salary changed since then?
The starting salary on the Coca-Cola Apprenticeship is £15,500. However one thing that is really great about Coca-Cola is that you are treated like every other employee. This means you get a pay review each year and a chance of a bonus.