Ben Kimble — Sales Representative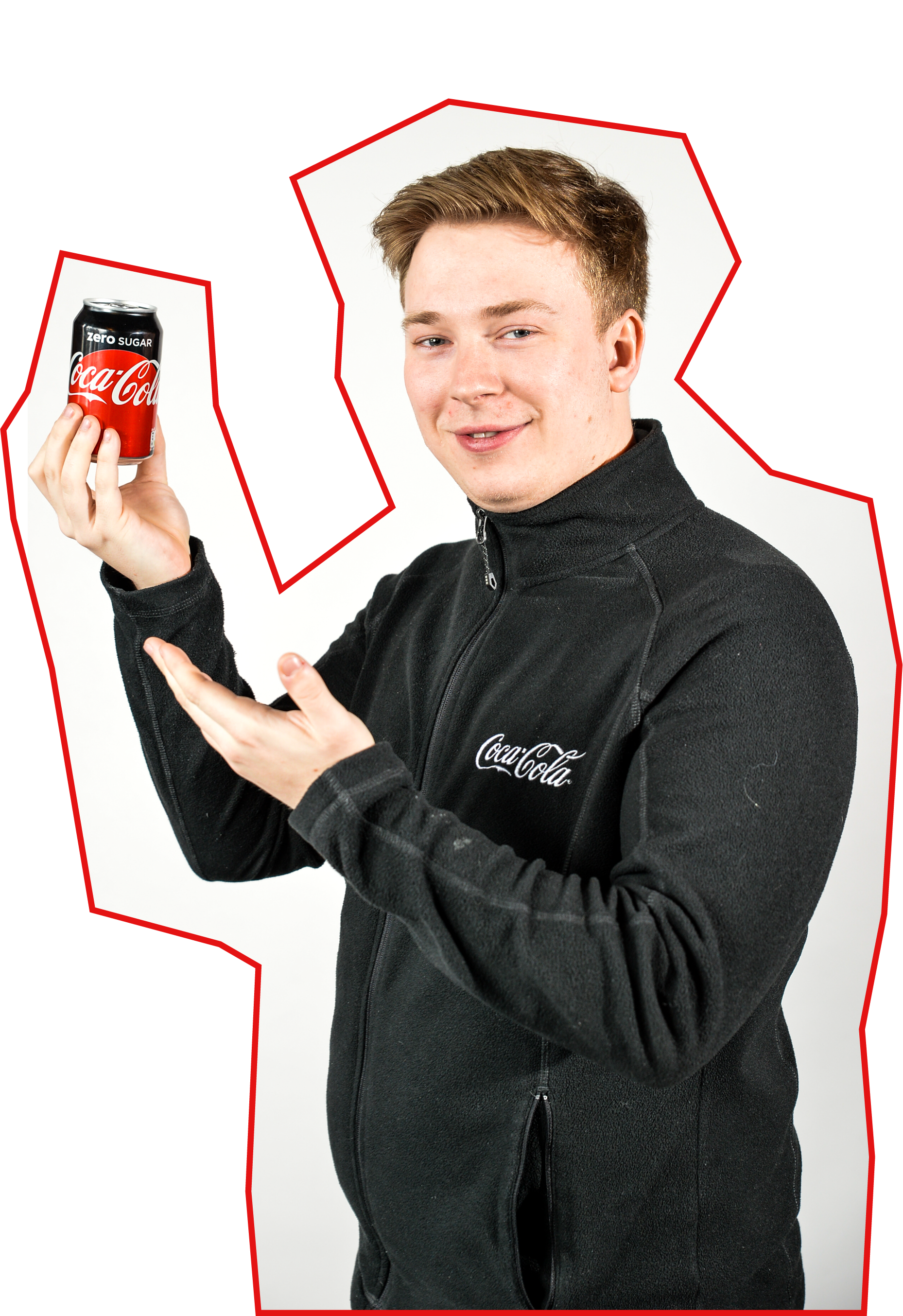 Job title:
Sales Representative
Employer:
Coca-Cola European Partners (CCEP)
Qualification:
8 GCSEs A-C, 3 A-Levels
Salary Range:
£18,000 - £27,000
Describe your job in 20-25 words
My colleagues and I are the face of the business. We have face to face visits with our customers to grow both their business and CCEP.
Give a description of a day in the life of a Sales Representative.
In the morning, I check my emails and texts from colleagues or customers, then check my dairy to see where I am due to visit and tweak it depending on how much time I have/what tasks I've got to complete that day.
I then meet customers face to face all day and interact with them using persuasion, negotiation and customer service skills to build long lasting relationships. When I am visiting clients, I am the face of the business and present on different brands to different people all the time. No day is the same; I am always travelling to different outlets/venues. In my current role I mostly visit bars and restaurants.
How did you end up in this job?
Before I left school, I weighed up my options; either go to University to study maths or do an apprenticeship which guaranteed a qualification and a career, so I took the latter.
What's the best thing about your job?
The anticipation of working with customers and colleagues and the support network behind me.
What was your starting salary?
£14,000 per annum
How long have you been doing your job?
18 months
Has your salary changed since then?
Yes, I am now on £21,600 looking to rise to £23,000 shortly.
Where do you see yourself in five years time?
Progressing into a management role of leading a team to success.
If you could give your 16 year old self some career advice, what would it be?
Weigh up ALL of your options and find the pros and cons to the different routes. Really consider a career in the Food and Beverage Industry.
Did you buy something special with your first pay cheque?
Yes; a big flat screen TV - 55 inch!!