Jennifer Kolonko — Apprentice Engineer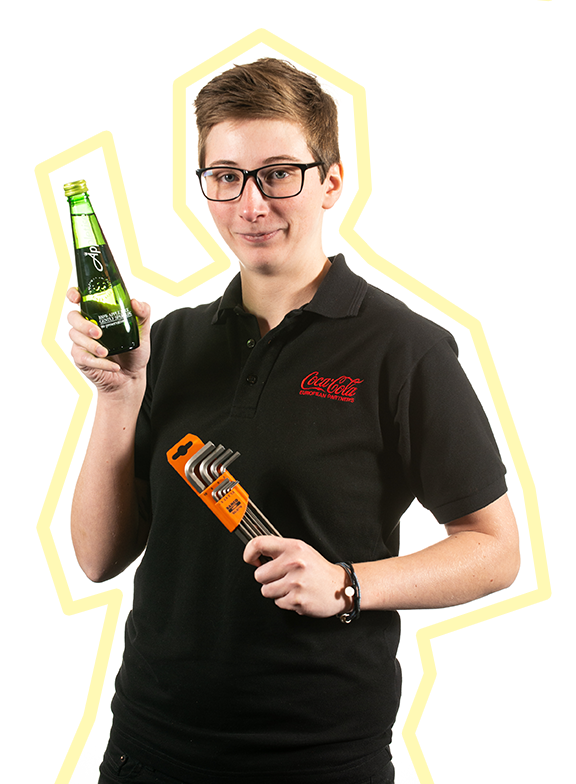 Job title:
Apprentice Engineer
Employer:
Coca-Cola Europacific Partners (CCEP)
Qualification:
NC Engineering Systems, Level 3 Engineering maintenance
Salary Range:
Starting salary £16,000
What does an Apprentice Engineer do?
An Apprentice Engineer works alongside experienced engineers to fix any machines that have broken down to get them back up and running as quickly as possible. It is also my task to maintain the machines to help prevent breakdowns in the future. I also help ensure the lines are running efficiently and effectively so that the products get to the customers on time.
How did you end up in this job?
When I left school I wasn't sure what I wanted to do as a career but I decided to choose sport as I enjoyed this at school. I completed an HND in Fitness, Health and Exercise but then I found once I was qualified that I struggled to get a job in this industry. I then decided to look at Apprenticeships in Engineering as I was brought up repairing vehicles as a hobby and I still had a keen interest in it. I found the apprenticeship with Coca-Cola European Partners and didn't hesitate to apply.
What was your starting salary?
£14,500
How long have you been doing your job?
One and a half years.
Has your salary changed since then – if not do you see salary progression?
Increases by 20% annually.
If you could give your 16 year old self some career advice, what would it be?
Choose appropriate subjects at school on what you feel you would like to do as a career and follow your gut instinct.