Lauren Nugent — Apprentice Accountant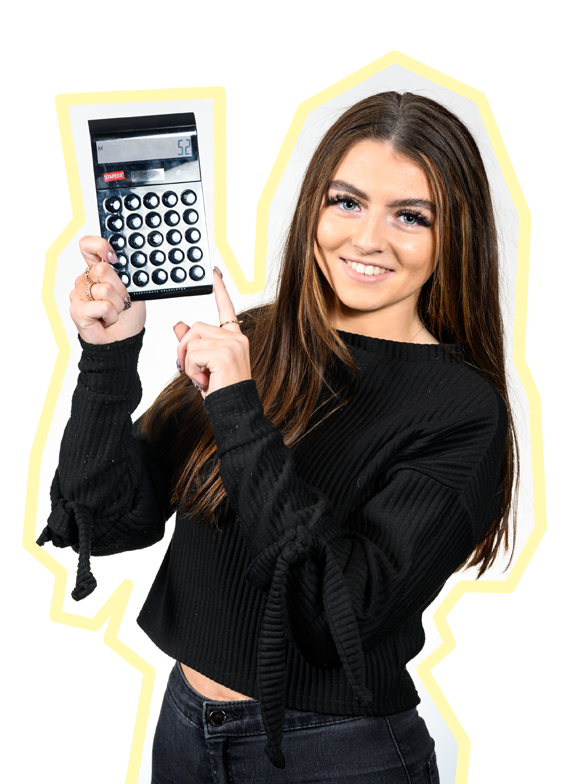 Job title:
Apprentice Accountant
Employer:
Saputo Dairy UK
Qualification:
GCSEs: various. A' Levels: Mathematics, Business & IT. Working towards AAT Level 3 in Accountancy
Salary Range:
£14,000 - £20,000
What does an Accountant do?
I have picked up alot of responsibility since I started at Saputo Dairy UK so my job now involves: updating and maintaining financial spreadsheets, running reports from our specific software, raising purchase orders, receipting purchase orders, raising sales invoices for different businesses and producing and posting journals at period end.
I also do other jobs such as ordering stationery for the offices and the rest of the site and counting the petty cash balance that we have at the end of the month.
How did you end up in this job?
While I was in Sixth Form doing my A Levels, I knew I didn't want to go to University so I started looking for Apprenticeships. I was interested in accountancy so I started to look on job websites and applying for any apprenticeships that looked good. When I realised there wasn't as many as I thought, I started to look on my local council websites which is where I found this one. I went for an interview, completed some online tests and then eventually got offered the job!
What was your starting Salary? Has it changed since then?
When I first started, my salary contracted was £15,000. This is alot considering I'm an apprentice. Since then, I have had two pay rises due to passing the exams within my qualifications and performing well at work.
How long have you been doing your job?
I've been doing my job for just over a year and I'm really enjoying it. I'm currently in a 2 year apprenticeship which will get me my level 3 and level 4 in accountancy.
Did you buy something special with your first pay cheque?
I already had a family holiday to Florida booked when I started my apprenticeship, an my first pay day was just before I went, so I had a nice little spend in the Florida malls!