National Centre of Excellence for Food Engineering
Specialist: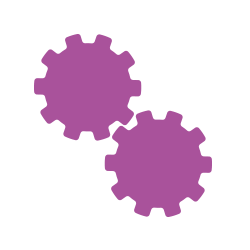 Dramatic change is required in the food sector. As an organisation with a long history of innovation, we're working intensively with the food industry to meet these challenges.
Our partnerships with companies include Nestlé, Premier Foods, Mondelez, Greencore and Quorn, with whom we work together to find solutions that deliver tangible results. We're also undertaking research and developing courses that will help the whole sector. For example, determining the impact on household waste if consumers buy more frozen food, and developing the UK's first full time MEng Food Engineering.
Research and innovation
Whether you're a food manufacturer or retailer we have a wealth of expertise for you to draw upon, including automation and robotics, energy management, nutrition, carbon foot-printing and process control. We also have an award-winning packaging design team.
Clients return to us again and again because we approach projects from different angles, such as applying the latest materials used in aerospace to reduce equipment failures, or using engineering expertise to create biofuel from waste, as well as microencapsulation techniques to improve nurtitional value.
Study a multi-disciplinary engineering course that…
Study a multi-disciplinary engineering course that…
This course is ideal if you are a practising engin…