Industry Approved Provider: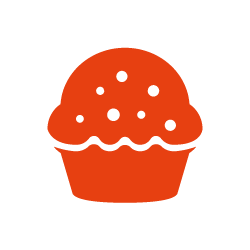 The Catering and Bakery Department of Sheffield College provides world-class training facilities close to Sheffield city centre and within a new £60 million college building, which was completed in the summer of 2010.
Accommodation for bakery students includes a full equipped training bakery, a patisserie, four kitchens and an 80-seater restaurant, together with access to science laboratories, a learning resource centre, and an online learning centre.
As one of the leading English colleges working in the food and drink industry as a whole, The Sheffield College is committed to sharing its broad-ranging expertise with other members of the National Skills Academy Bakery Network, and to developing knowledge, understanding and best practice for the sector, while also developing new training products and materials.
The college provides courses leading to qualifications that equip people preparing for entry to the bakery sector with good levels of basic skills underpinned by knowledge and understanding of the industry. It also works closely with employers, especially in the South Yorkshire area, and especially with small and medium-sized enterprises, to increase the skills of existing employees to make them more productive and cost effective.
Bakery courses at The Sheffield College cover general bakery, which includes modules on bread-making, pastries and confectionery and are available at levels 1, 2 and 3. We also offer a foundation degree in Bakery and Patisserie Technology, bespoke courses and apprenticeships.
The college also offers apprenticeships and other bespoke programmes devised in conjunction with employers, with wide-ranging delivery methods such as workplace and distance learning. There is constant attention to reviewing the provision of learning and to developing new courses and programmes to meet employer and learner needs.
Through the college's work assisting employers with staffing issues, there is a clear understanding that employers' training needs are often best met by short courses addressing specific skills needs. As examples, the college has developed a short course in ice cream making and produced learning materials specifically for chocolate work.
The college is an important focus for the bakery industry in its region, and has hosted bakery competitions for Sheffield and Rotherham and held trade days for manufacturers to demonstrate products and materials to local businesses.